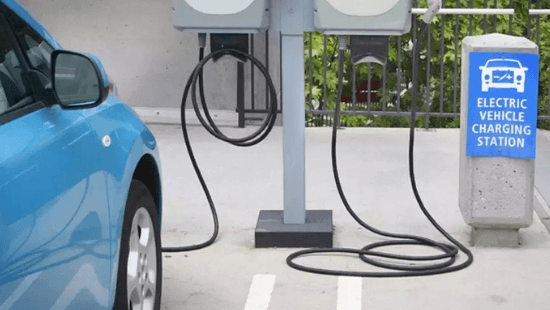 Bullish On EV Market, Ahmedabad-Based Electric Vehicle Startup Matter Eyes $1 Bn Turnover By 2025
The electric vehicle (EV) market in India is growing at a tremendous pace. According to a report by India Energy Storage Alliance (IESA), the electric vehicle market in India is expected to hit over 63 lakh unit mark per annum by 2027.
Matter, an EV and energy storage technology startup, is bullish on the growth of the electric vehicles industry in India and expects to clock a turnover of $1 billion (over Rs 7,250 crore) by 2025.
Electric Vehicle startup Matter, which has so far invested $3 million (over Rs 20 crore), will be launching its lithium-ion batteries, Matter Energy, for solar and renewable management by April 2021.
[Read:
Bhubaneswar-Based 'Nexus Power' Is Using Crop Residue To Make Bio-Organic Fast Charge EV Batteries
]
First reported by PTI, The launch will be followed by its first electric motorcycle closer to Diwali this year.
Elaborating on the company's product plans, Mohal Lalbhai, Matter Founder and CEO, said,
"We would have two motorcycles in the market, and from the battery side, we are working on a few speciality applications and then there would be a lot of UPS inverter-driven business also in that segment there."
Mohal Lalbhai also said Matter has been focussing on developing an electric motor that would have a performance similar to the internal combustion vehicles.
He added,
"By 2022-2023, we would like to do close to 50,000 vehicles, and including battery and vehicle, we would like to do about $100 million (about Rs 700 crore) in terms of topline and by 2025-26 (target) is a billion dollars combined revenue from vehicles and batteries."
Need legal assistance for your startup? Just contact us.
Follow us and connect with us on Instagram, Facebook, and LinkedIn.