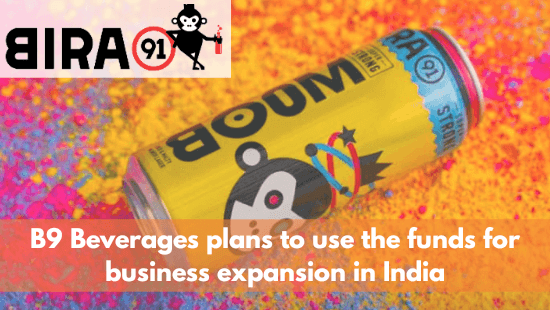 Bira 91 Owner B9 Beverages Raises $20 Million From Two OF Its Existing Investors
B9 Beverages has raised $20 Million (approx Rs 153 crore) in bridge financing from two of its existing investors, Belgium's Sofina and Sequoia Capital India.
This funding round is part of B9 Beverages' larger $30 Million pre-Series C equity financing round.
B9 Beverages, which owns and sells craft beer brand Bira 91, plans to use the funds for business expansion in India.
Working with a focus on increasing market share in the premium beer segment, Ankur Jain, B9 Beverages Chief Executive, talked about the company's market share and said,
"We continue to grow our business in both existing and new markets. Our market shares in several markets are now higher than 5% in overall beer and more than 20% in premium beer."
It is to be noted that this funding comes at a time when nationwide lockdown has stopped the sale of alcohol.