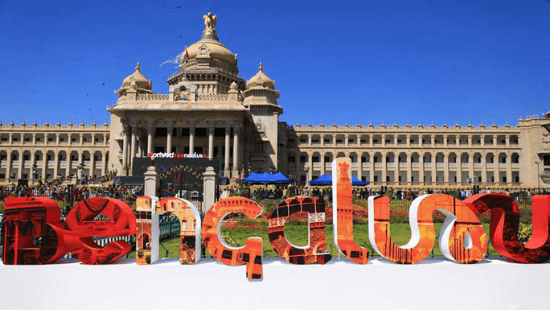 Bengaluru Emerges As The World's Fastest-Growing Mature Tech Ecosystem In The World
As per new research released in London, Bengaluru has emerged as the world's fastest-growing mature tech ecosystem in the world since 2016.
The city is followed by the European cities of London, Munich, Berlin and Paris, while economic capital of India, Mumbai, ranked in sixth place.
Dealroom.co data analysed by London & Partners, an international trade, investment and promotion agency for London., reveals that investment in the Karnataka capital of Bengaluru grew 5.4 times to $7.2 billion in 2020 from $1.3 billion in 2016.
For the same period (2016-2020), Mumbai grew 1.7 times from $0.7 billion to $1.2 billion.
Also, London registered an impressive 3x growth rising from $3.5 billion to $10.5 billion between 2016 and 2020.
Talking about tech growth in India and London, Hemin Bharucha, Chief Representative of India at London & Partners, said,
"London has a strong trade and investment relationship with cities across India, and today's figures show the opportunities for future partnerships between UK and India on technology. Despite the pandemic, tech companies in London and India are continuing to lead the way in creating game-changing technologies, especially in high growth sectors such as Edtech and Fintech."
In terms of the world's tech venture capitalist (VC) investments, Bengaluru ranked sixth on a global list, while Mumbai came in at No. 21 in the worldwide ranking.
Need legal assistance for your startup? Just contact us.
Follow us and connect with us on Instagram, Facebook, and LinkedIn.