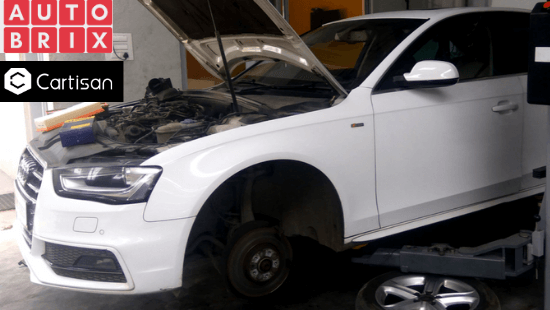 Bengaluru Based Startup 'AutoBrix' Acquires AI-Based Auto Service Company 'Cartisan'
AutoBrix, a car-care service startup, has acquired Xenon Automotive-owned company, Cartisan.

With this acquisition deal, AutoBrix entered the car periodic maintenance, and repairs business, allowing it to offer doorstep car services to its customers.
Also, as per the deal, Venkat Sreeram (Cartisan founder) will be joining AutoBrix as an advisor.
Founded by Pratibha Shalini and Kalyandhar Vinukonda in 2018, AutoBrix is a Bengaluru-based startup that provides auto services to its customers at the convenience of their home, office or any other location which customer want.
Talking about the acquisition deal, Prathibha (Founder of AutoBrix) in a release,
"A strong product or service to our pre-established user base or potential new users in the new segment — these are the two most important parameters we look for in any company before acquiring. Cartisan brings both to AutoBrix…it will surely help us to fast-track our journey to capture more market share."
As per IBEF, India became the fourth largest auto market in 2019 and is further expected to become the third-largest auto market by 2021.