Bengaluru-based Healthtech Startup Vieroots In Talks To Raise Fresh Funds
Vieroots, a Bengaluru-based healthtech startup backed by Bollywood actor Suniel Shetty, looks to raise up to $10 million for a Series A round for the expansion of its core businesses.
First reported by ET, the raised funds will be used to expand the user base and launch experience centers in the metro cities. The startup also plans global expansion in the meanwhile.
Vieroots | Epigenetic Lifestyle Modifications
Founded in 2019, Vieroots offers personalised holistic lifestyle management solutions which are scientific and evidence-based for enhancing the physical, mental, social, spiritual and financial well being of a person.
Backed by Suniel Shetty, the startup uses an advanced technology called Epigenetic Lifestyle Modifications (EPLIMO) and is into personal consumer genomics and epigenetic management.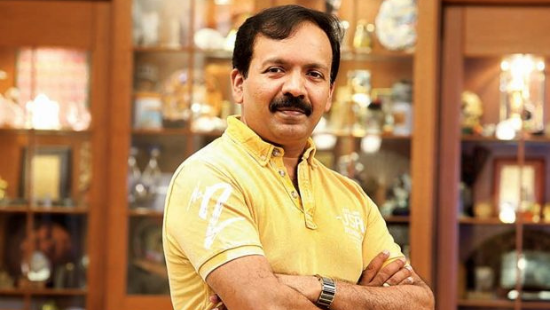 Speaking about the development, Dr Sajeev Nair said,
"Vieroots is perhaps the first personalised epigenetic lifestyle modification company, probably in the world. What we are doing is converging the genomic data and metabolic data to develop the Epigenetic Lifestyle Modifications recommendations best suited to people. This is done with the help of high-end Artificial Intelligence, and this is the highest level of personalized health available right now."
The Bengaluru-based healthtech startup has introduced next-generation wellness with Epigenetic Lifestyle Modifications (EPLIMO), a pioneering new-age healthcare solution based on geno-metabolic assessment.
It assesses the risk of developing lifestyle diseases such as diabetes, obesity, high BP, cardiovascular diseases, cancer etc. and designs lifestyle modifications spanning diet, supplements and exercises to keep health at its optimum level.
In addition to the proprietory program EPLIMO, the startup also has launched 19 nutritional supplements in the Indian market. As per Dr Nair, Vieroots has broken even with a revenue of about Rs.15 crore. The company aims to at least double if not triple this in the next 18-24 months, added Dr Nair.
For more stories of startups, click Startup Stories.
Follow us and connect with us on Instagram, Facebook, Twitter and LinkedIn.