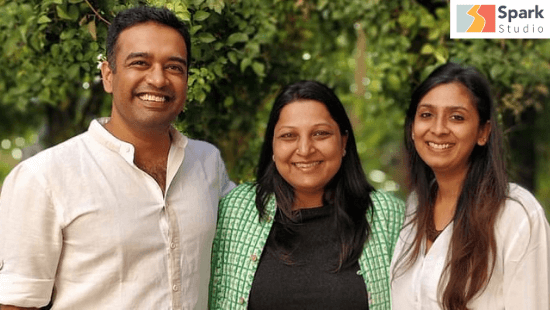 Bengaluru-Based Extracurricular Edtech Startup Spark Studio Raises Seed Funding
Spark Studio, a Bengaluru-based extracurricular edtech startup, has raised its first round of investment from Better Capital.
As per the startup, it will invest the funds in building a strong team to develop the tech platform that will deliver a superlative experience. Also, the funds will be used to develop a best-in-class curriculum and content.
Started by Anushree Goenka, Kaustubh Khade, and Namita Goel in October 2020, Spark Studio is a Bengaluru-based extracurricular edtech startup that offers high-quality online courses for extracurricular learning for 6-15 yr olds.
Designed by experts and taught by brilliant teachers, the edtech startup takes classes in small groups for individual attention, making learning fun and interactive.
Speaking about Extracurricular learning, Anushree Goenka, Co-founder and CEO of Spark Studio, said,
"Extracurricular learning is an unstructured and fragmented market. Parents typically rely on teachers in their hyperlocal communities. This is logistically difficult for parents, and usually not pedagogically sound, and in the current environment, less safe. We have a razor-sharp focus on building a top-notch learning experience and going deeper in a few categories."
The Bengaluru-based startup claims to have over 15 extracurricular courses in three categories – music, communications, and visual arts. As per the startup, hundreds of children across India, the Middle East, South-East Asia, and the UK are currently learning with them.
Need legal assistance for your startup? Just contact us.
Follow us and connect with us on Instagram, Facebook, Twitter and LinkedIn.