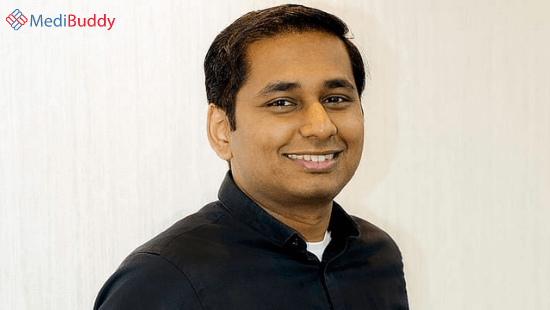 Bengaluru-Based Digital Healthcare Platform 'MediBuddy' Closes $40M Series B Round
MediBuddy, a Bengaluru-based digital healthcare platform, has announced the closure of its $40 million Series B funding round.
In June 2020, MediBuddy had raised $20 million (Rs 150 crore) funding led by India Life Sciences Fund III, LLC, with participation from other investors.
In the current funding round, the startup has attracted new investments from India Life Sciences Fund III, LLC, FinSight Ventures, ALES Global Japan, TEAMFund LP, JAFCO Asia Fund, and Beyond Next Ventures.
The funding round also saw participation from existing investors, including Bessemer Venture Partners, Milliways Ventures, and Rebright Partners.
As per the startup, it will utilise the funds in further strengthening its doctor and hospital base, product, technology, patient reach, and brand to move a step closer to its mission of providing high-quality healthcare to a billion people.
Co-led by founders Satish Kannan (CEO) and Enbasekar (CTO), MediBuddy is a healthtech startup that uses innovative technology to allow zero-friction access to healthcare to its users.
MediBuddy had also announced the acquisition of online doctor consultation platform DocsApp, which would help MediBuddy create market leadership in the digital healthcare industry. Presently, both platforms, MediBuddy and DocsApp, operate under a single brand name – MediBuddy.
MediBuddy covers over 95% of all pin codes in India and has a network of over 90,000 doctors, 7,000 hospitals, 3,000 diagnostic centres, and 2,500 pharmacies.
Need legal assistance for your startup? Just contact us.
Follow us and connect with us on Instagram, Facebook, and LinkedIn.