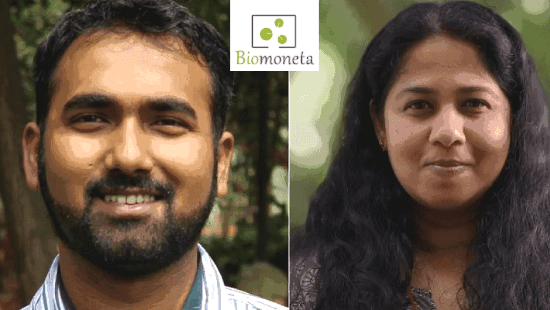 Bengaluru Based Biotech Startup 'Biomoneta' Raises Undisclosed Amount From Angel Investor Dr Aniruddha Malpani And Others
Biotech startup Biomoneta has raised an undisclosed amount from Beyond Next Ventures (BNV), ArthaVida Ventures, and IVF specialist and angel investor, Dr Aniruddha Malpani.
Founded by Arindam Ghatak and Janani Venkataraman in 2014, Biomoneta is a Bengaluru-based biotech startup that develops technology that extracts and kills a wide spectrum of microbes from the contaminated environment.
Biomoneta's product 'ZeBox' is an air decontamination technology that traps & kills microbes which cause disease and product contamination.
Talking about the startup and how it is tackling hospital-acquired infections, Dr Malpani said,
"Hospital-acquired infections result in millions of unnecessary deaths, and Biomoneta has created an innovative solution to tackle a problem that endangers the lives of vulnerable patients all over the world."
The company is presently working to scale up its manufacturing capacity to address current market needs.
To stay updated with the latest startup news, follow us and connect with us on Instagram, Facebook, Linkedin.