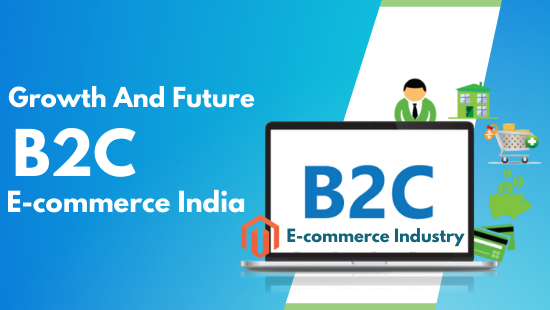 [B2C E-commerce Startups] Growth Trends And Future Of B2C E-commerce Industry In India
With the increasing number of internet users, there is a new wave of budding entrepreneurs setting up businesses by flooding the market with innovative products, pricing and stocking practices (marketplace vs inventory). While traditional players (brick and mortar stores) are catching up, new B2C startups are leveraging technology to provide better products, personalization, reduced delivery time, cash on delivery, discount offers, digital payment infrastructure and easy return policies. These factors have been the major cause of the development of B2C e-commerce.
As per a report by EY, the online penetration of retail is expected to reach 10.7% by 2024, with online shoppers in India expected to reach 220 million by 2025.
These numbers show that the B2C e-commerce industry is bound to grow in the years to come.
In this article, we will talk about the trending factors driving the growth of B2C E-Commerce. We will provide details about:
Factors driving the growth of the e-commerce sector
Indian startups in the B2C E-commerce sector
Venture Capital firms helping the Indian startups
Future outlook
Increasing internet penetration and changing consumer behaviour have revolutionized the way brands operate, run, and grow their businesses. Additionally, it has changed the way how consumers choose to shop and pay.
The online retail market in India is estimated to be 25% of the total organized retail market and expected to reach 37% by 2030, as per a report by EY.
COVID-19 pandemic provided a boost to the ecosystem and accelerated the e-commerce industry in India by a decade. There was a double-digit increase in the average spend of online shoppers for various categories, as per Nielsen India's E-commerce Consumer Panel.
Factors Driving The Growth Of The B2C E-commerce Industry In India
The B2C e-commerce industry has been on an upward growth trajectory for years now, and the growth is projected to continue in the coming years. The Indian e-commerce market is expected to grow at a 27% CAGR over the 2019-24 period to reach US$99 billion by 2024.
And the main drivers for the growth of the sector are likely to be grocery and fashion/apparel.
Rise Of D2C Market In India
Increasing first-time internet users, rising income, and changing buyer persona has led to the rise of the D2C Market In India. Now, B2C companies are selling directly to consumers through digital channels and subscription services, bypassing traditional distribution channels.
The growth of the direct-to-consumer is also backed by the improved digital capabilities such as payments, analytics and personalization.
These D2C players are attracting the young millennial crowd by offering them innovative product bundles aligned with the needs of customers and thus ensuring greater customer engagement.
A report by Avendus Capital stated that D2C brands will lead the next wave of value generation in the consumer space and could have a USD 100 billion addressable market by 2025.
Increasing Personalization
Technology has made it possible to bring personalization for the customized needs of customers. Using analytics, companies provide a personalized experience and make relevant suggestions to their customers. As per a report by Forrester,77% of consumers have chosen, recommended, or paid more for a brand that provides a personalized experience.
The trend is expected to continue as companies are focusing on providing personalization to customers shopping online through AI/ML technologies and marketing integration.
By 2021, more than 50% of the customers will expect online companies to anticipate their needs and make relevant suggestions before they make contact.
Third-party Logistics
Third-party logistics has been a major factor in the growth of the B2C e-commerce industry. Many leading e-commerce companies are adopting third-party logistics to simplify supply chain solutions, ensure timely delivery of products and monitor issues regarding tracking, shipping, warehousing, and inventory worldwide.
And with the tech revolution in the logistics sector, more and more B2C players are outsourcing the delivery of the products to a third party, enabling them to focus on the other parts of the business operations.
Multiple Number Of Payment Options
By bringing in multiple payment options, B2C players boost their sales as it enables them to target a wider consumer base. Several eCommerce companies are collaborating with fintech players to provide affordable credit options to consumers for a seamless shopping experience.
Last year, Flipkart partnered with 17 banks, NBFCs and fintech players to offer credit options to its consumers. And as the B2C eCommerce sector is projected to grow in the coming years, it will witness more such partnerships among Ecommerce companies and fintech players.
Omnichannel Presence
While many people opted for e-commerce for the first time in 2020, there is still a vast majority who want to go in-store to touch and feel a product before making a purchasing decision. That is why several brands are bullish about having an omnichannel presence.
According to a report by Deloitte, 73% of Indian respondents are willing to spend more on convenience.
Being omnichannel helps enhance consumers' experience across channels. Among all categories, both fashion brands and retailers have been proactive in adopting omnichannel as a part of their strategy. Brands like Zivame, Lenskart and Pepperfry are following an omnichannel presence strategy to provide a personalized and seamless experience across channels.
Few Indian Startups Dominating The B2C E-commerce Industry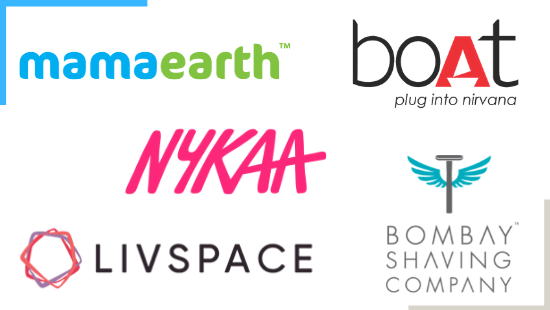 boAt
Working with a mission to bring lifestyle-first audio wearables to the people of India, boAt is the world's 5th largest wearable brand along with India's No.1 Earwear brand. Started by Aman Gupta and Sameer Mehta, this company is known for its premium quality audio and wearable products with an accessible price range.
The consumer electronics startup has a presence in more than 5,000 retail stores, and it also sells its product through e-commerce platforms such as Amazon and Flipkart alongside its own website.
In April 2021, boAT received Rs 50 crore in funding from Qualcomm Ventures, the investment arm of Qualcomm Incorporated.
Livspace
Founded by Anuj Srivastava and Ramakant Sharma in 2014, Livspace is an interior design marketplace that connects interior designers, vendors, and customers. Thestartuplab employs a combination of data science, algorithms, and design to create unique experiences for homeowners and scales the job of interior designers.
Providing end-to-end home interior services, Livspace is present in 15 cities and 2 countries ( India & Singapore), having 16 experience centres. Thestartuplab has raised a total of $101M in 8rounds till now,
NYKAA
Started by Falguni Nayar in 2012, Nykaa is India's biggest online destination for beauty and wellness products. Thestartuplab claims to source products directly from brands and provides a superior delivery experience, thus bridging the gap between the customers and the brands.
It has over 2500+ brands registered with it and over five lakh+ products, making it a one-stop shop for the customers looking for authentic products.
Nykaa has 15 million registered users and delivers around 1.5 million orders a month. Nykaa has raised total funding of $341M till now and is planning to go public later this year at a valuation of $4.5 billion.
Bombay Shaving Company
Bombay Shaving Company is a homegrown grooming brand started by Shantanu Deshpande. Thestartuplab offers a varied range of products that target everyday grooming problems and aims to provide a world-class experience to its customers to keep up with their daily grooming necessities.
As Bombay Shaving Company has been witnessing increased customer traction, the startup is now focusing on an omnichannel approach, with a presence across physical stores as well.
Bombay Shaving Company has raised a total of $17.7M in funding and backed by Colgate Palmolive, Fireside Ventures, Sixth Sense Venture Partners, and other prominent angel investors.
Mamaearth
Founded by Ghazal Alagh and Varun Alagh, Mamaearth offers completely toxin-free skincare, haircare, and baby care products. The personal care brand services about 11,000 pin codes across India and has a team of 300 members.
As per Mamaearth, it has reached the milestone of serving 5 million customers and crossed an annualised revenue run rate of Rs 500 crore. Amid the COVID-19 pandemic, Mamaearth managed to clock 400% growth.
Venture Capital Firms Helping Indian B2C Startups To Grow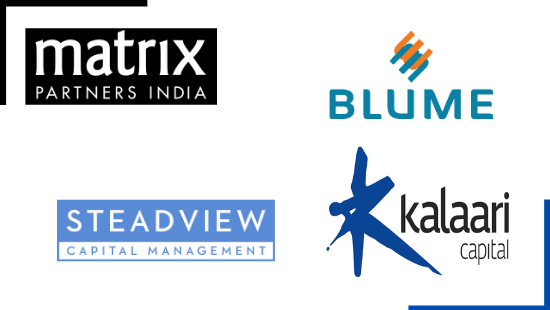 Venture Capital firms play the most vital role in the growth of startups during their early stage. By providing them with adequate funds, expert advice, market networks, these VC firms help startups to grow.
Here is the list of some Venture Capital firms:
Steadview Capital:
Steadview is a leading global investment firm with its headquarters located in London, United Kingdom. Steadview Capital entered the Indian market in July 2014 by investing in the Ola Series C round. As per the VC firm, it will invest around $250 Mn in 2021, with each deal being $20 Mn – $30 Mn.
The company focuses on investing in technology-oriented businesses and is supported by a group of institutional investors, including leading sovereign wealth funds, university endowments, pension funds, foundations, and family offices.
Steadview Capital has invested in several prominent Indian B2C players including, Flipkart, PolicyBazaar, Unacademy, Zomato, NYKAA, Dream11, Ola, and INDWealth.
Kalaari Capital:
Kalaari Capital is a Bangalore-based venture capital firm that is empowering visionary entrepreneurs building for India's tomorrow. The VC firm invests in early-stage, tech-oriented companies.
Some B2C startups in which Kalaari Capital has invested are Wazir X, Milkbasket, Urban Ladder, CureFit, WinZO, Wysh and Toffee Insurance.
Matrix Partners India:
Matrix Partners India is an investment firm that is working with a "founders first!" philosophy. The VC firm targets the Indian consumer and enterprise market and helps them at the seed, early, and early growth stages of their work.
With offices in Mumbai, Bengaluru, and Delhi, Matrix Partners India manages over $1 billion and invests in e-commerce, financial tech and software sectors.
The B2C portfolio of Matrix Partners India includes Ola Electric, Ola, Stanza Living, OZiva, Chumbak, Camp K12, Quikr, Practo, and Treebo.
Blume Ventures:
Backing the next wave of revolutionary founders and ventures from India, Blume Ventures has been investing in Indian startups for more than a decade. The VC firm focuses on providing funding to mostly tech-led startups which are uniquely Indian. With 22 exits, Blume Ventures has backed 145+ startups hailing from different sectors.
Some key startups that have made to the B2C portfolio of Blume Ventures are Dunzo, Purplle, Yulu, Jaikisan, Railyatri, Slice and Vokal.
Future Outlook Of B2C E-commerce Industry
B2C e-commerce has changed the conventional way of doing business, and for a country like India, which is still developing, it offers a considerable opportunity for entrepreneurs to expand their business. Big players in the segment are optimizing their platform to lure more first-time buyers and are helping expand the ecosystem, be it payments, digital supply chains, etc.
Some changes that are expected to revolutionize the B2C eCommerce sector in the coming years are:
Drone Serviced Deliveries:
Companies are continuously looking for ways to increase the delivery speed and reducing human interaction while delivering the products. Drones provide a smart and efficient way to overcome the above-mentioned issues.
App-only Solutions:
With the growing number of people using smartphones, companies are moving from web-based platforms to app-based platforms.
Data Analytics and Artificial Intelligence:
Using Data Analytics and AI-based solutions, brands can understand their consumer behaviour and needs. Companies like Flipkart and Myntra are investing big-time in AI techniques to provide their customers with engaging shopping experiences.
The future looks bright for the B2C eCommerce sector as mobile shopping is projected to grow at 21% annually over the next four years, with online penetration of retail expected to reach 10.7% by 2024.