Athleisure Brand Aastey Bags Rs 10 Crore Funding From Kalaari Capital's CXXO
Aastey, a sustainable athleisure brand for women of all body types, has raised Rs 10 crore in seed funding from CXXO, a Kalaari Capital platform aimed at backing women founders with a corpus of $10 million.
As per the startup, the funding will help them build their supply chain to scale aastey while setting the foundation for marketing the brand to propel growth.
Aastey | Athleisure, Activewear & Essentials For Women
Founded by Kanupriya Mundhra and Jeevika Tyagi, Aastey positions itself as an "inclusive" apparel maker offering athleisure clothing, a type of clothing worn during athletic activities and in other settings as well.
Aastey's in-house fabrics are durable, breathable, and sourced ethically, with its products available in 16 different sizes, keeping in mind the variations in Indian body types. This women's athleisure brand is working with a goal of being a 100% sustainable brand by 2024.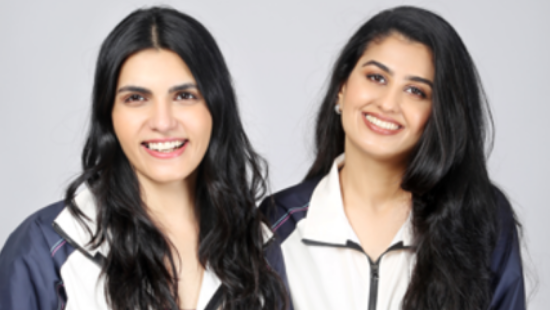 Speaking about the development, Jeevika Tyagi, Co-founder and CEO of Aastey, said,
"India is crowded with athleisure brands with no one focusing on the sustainability aspect. The country has a strong ecosystem for homegrown direct-to-consumer brands, and there is a huge demand for high-quality athleisure wear in our country. We even pay a premium to ship global brands to the country because of a lack of domestic supply."
As per the founders, performance wear in India has traditionally catered only to a certain body type, not only excluding a majority of women but also perpetuating body image issues. Aastey's mission is to change stereotypes and address the problem of body inclusivity.
In 2022, Aastey will focus on building and engaging with its growing community.
Commenting on the development, Vani Kola, MD at Kalaari Capital, said,
"Technological innovations in fabrics and the body-positivity movement are spurring demand for athleisure products, a trend that we believe will fundamentally change women's fashion. When we met Jeevika and Kanupriya, we truly saw them as changemakers who could create a vibrant lifestyle brand and community centred on sustainable fashion."
Need legal assistance for your startup? Just contact us.
Follow us and connect with us on Instagram, Facebook, Twitter and LinkedIn.