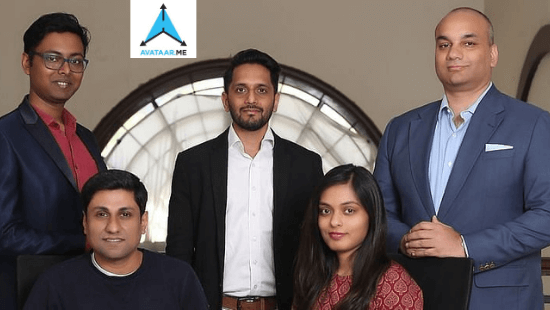 AR Platform Avataar Raises $7M In Series A Funding
Avataar.me, a 3D and Augmented Reality (AR) platform, has raised Series A funding of $7 million from Sequoia Capital India. 
As per the startup, it will use the funds towards creating cutting edge R&D product initiatives. Avataar.me is also planning for strategic growth acceleration for brands across digital and digitally influenced commerce industries globally.
Started by Prashanth Aluru, Sravanth Aluru, Gaurav Baid, and Mayank Tiwari in 2016, the startup helps large enterprise customers create immersive shopping experiences for end-users.
The startup's use of AR technology brings spatial depth to the onscreen buying/browsing experience.
Delivering life-like photorealism, mobile responsiveness, interactivity and personalization, the startup is re-shaping the digital commerce industry today.
Talking about the funding, Shailesh Lakhani, Managing Director at Sequoia Capital India, said,
"Using patented AI-based algorithms, the team at Avataar.me has developed the most comprehensive platform for enterprises to showcase their physical products and services digitally, driving better business outcomes. The Sequoia India team is thrilled to partner with Avataar.me and help power their vision of bridging the offline-online experience gap."
Avataar claims to have already proven RoI outcomes for its MNC enterprise clients in the space of eCommerce, automotive manufacturers and consumer durables.
Also, it has empowered more than 150 million end-user impressions for enterprise customers in the last seven months.
Need legal assistance for your startup? Just contact us.
Follow us and connect with us on Instagram, Facebook, and LinkedIn.