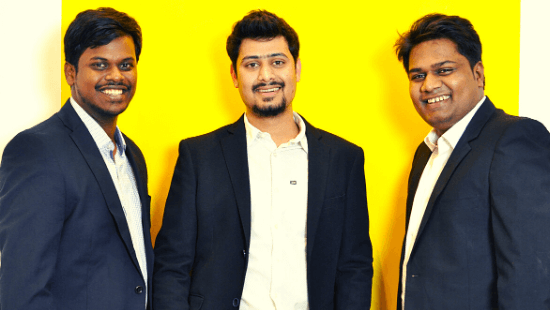 Amazon Technologies Acquires Bengaluru-Headquartered Retail Tech Startup Perpule
Amazon Technologies Inc, part of eCommerce giant Amazon, has acquired a Bengaluru-headquartered retail tech startup Perpule for Rs 107.60 crores.
First reported by Mint, two individuals aware of the development added that Amazon is expected to pay additional remuneration to Perpule's employees, which may increase the overall deal value to about ₹150 crores.
Amazon India's spokesperson confirmed the acquisition news and said,
"Perpule has built an innovative cloud-based POS offering that enables offline stores in India to better manage their inventory, checkout processes, and overall customer experience. We are excited to have the Perpule team join us to focus on providing growth opportunities for businesses of all sizes in India while raising the bar of the shopping experience for Indian customers."
Founded by Abhinav Pathak, Saketh BSV, and Yogesh Ghaturle in 2016, Perpule improves the shopping experience of customers and solves the problem of queues at checkout counters. Perpule offers a next-generation platform-independent PoS (UltraPOS) for stores & outlets to further improve their efficiency and drive amalgamation of retail.
UltraPOS by Perpule helps small businesses digitally manage and automate inventory, purchase orders from distributors, and billings.
The acquisition by Amazon is expected to provide Perpule's investors with an exit with 4x-5x returns.
Need legal assistance for your startup? Just contact us.
Follow us and connect with us on Instagram, Facebook, and LinkedIn.