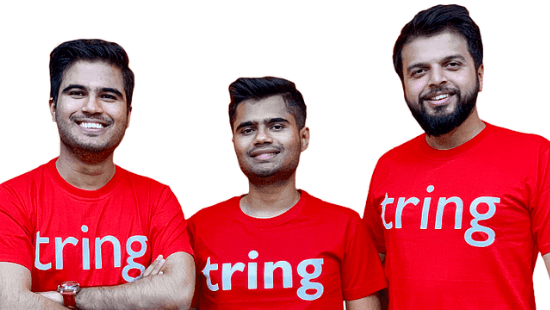 ALTBalaji Acquires Stake In Online Celebrity Digital Engagement Platform Tring
ALTBalaji has acquired a 17.5% stake in Tring, the online celebrity digital engagement platform, for an undisclosed amount.
ALTBalaji is a wholly-owned subsidiary of Balaji Telefilms Limited.
Started by Akshay Saini, Rahul Saini and Pranav Chabhadia, Tring is India's Largest Celebrity Shoutout platform. Tring allows users to book personalized video messages, Q&A sessions, shoutouts, chat messaging, and other engagement services with their favourite celebrity.
Coming back to the news, as part of the deal, ALTBalaji will be entitled to appoint one board member to represent them on the board of B D Inno Ventures Pvt Ltd (the parent company of Tring).
Talking about Tring, Ekta Kapoor, Joint Managing Director, Balaji Telefilms Limited, said,
"Having been in the business of entertainment for more than two decades now, we value the bond between celebrities and their fans. Both ALTBalaji and Tring work with talent and try to bring them a step closer to their fans and vice-versa. We believe this synergy will work in favour of both the brands and help each other widen our reach. We believe in the talented team at Tring, who has immense potential to take the business to new heights."
Need legal assistance for your startup? Just contact us.
Follow us and connect with us on Instagram, Facebook, and LinkedIn.