Algorithmic Trading Platform AlgoBulls Raises $2 Million In Funding
AlgoBulls Technologies, a Mumbai-based algorithmic trading platform focussed on stock markets, has raised pre-Series A funding of $2 million (around Rs 18 crore) led by existing investor Venture Catalysts.
Financial services firm DSP Group, LetsVenture, Hemant Sood and Nitin Shahi (Findoc Finvest), as well as Sharath Kumar (former Tower Research Capital's India executive), among other funds and family offices, also participated in the funding round.
As per the startup, the raised funds will be used to invest in products and technology, as well as onboarding new experienced traders as strategists, integrating with a greater number of broking houses and expanding into the international markets.
The algorithmic trading platform will also target large corporate treasuries, fund houses, large funded startups, and family offices to manage their liquid funds through fixed-income products.
AlgoBulls| Trading Meets Automation & Intelligence
Founded by Pushpak Dagade, Suraj Bathija and Jimmit Patel in 2019, AlgoBulls is a platform which utilizes algorithms to provide fully automated, customized and professional stock-trading experiences.
Operating on a software-as-a-service (SaaS) basis, AlgoBulls provides features including back-testing, paper (virtual) trading and real trading in its business-to-customer (B2C) segment.
Speaking about the development, Pushpak Dagade, Co-founder and CEO of AlgoBulls, said,
"We believe that our strategic investors will help us in understanding the retail user behaviour and its adoption at the last mile. As a part of alternate channel sales, we will also be targeting large corporate treasuries, fund houses, large-funded startups, family offices, prop-desks to manage their liquid funds through fixed-income products."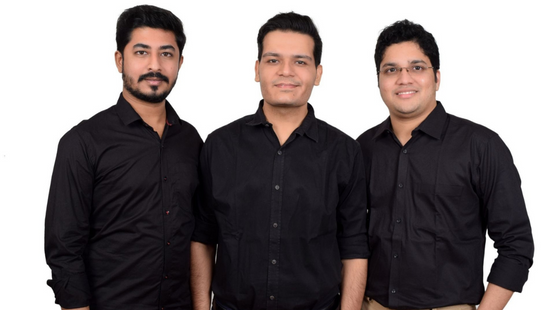 The Mumbai-based trading platform for retail investors provides fully automated algorithmic trading & ready-to-use Stock Market Knowledge. As per the firm, it has more than 25,000 clients.
Its products include algorithmic trading for retail through ready-to-deploy strategies generated by AI-driven technology and trading expertise. AlgoBulls also allows users to build their own strategies via its platform and also provides them with an opportunity to monetize their expertise.
Commenting on the development, Apoorva Ranjan Sharma, Founder of Venture Catalysts, said,
"The breakthrough facilitated by the advancements in technology are disrupting traditional trading, and AlgoBulls leads this revolution with innovative solutions powered by cutting-edge technology and AI."
Follow us and connect with us on Instagram, Facebook, Twitter, and LinkedIn.
Note: If you are a budding entrepreneur and require assistance in new company registration or other startup related legal services, contact us.