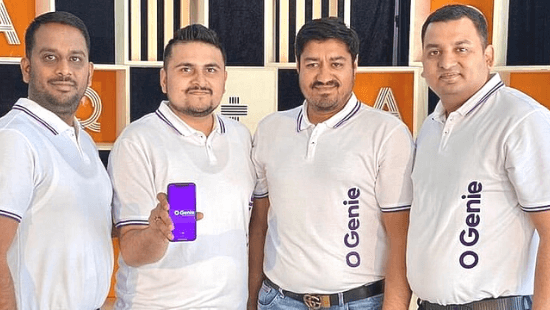 AI Startup GenieTalk Raises $750,000 In Angel Funding
GenieTalk, a conversational AI startup, has received $750,000 in its first round of angel investment from Shankeshwar Technologies LLP.
The startup is now valued at $10 million.
As per the startup, it plans to use the funding amount for developing its SaaS-based platform.
Founded by Ankit Kimtee, Santosh Kataria, and Vivek Jain, GenieTalk is an Indore-based startup that is developing an effortless future where everything will be just a Voice Command away with intuitive AI entities.
The startup helps businesses build tailored and personalised AI-powered virtual assistants.
Talking about GenieTalk, AI and its future, Ankit Kimtee, Co-founder of GenieTalk, said,
"We are doing what Google and Facebook are doing with billions of dollars and unlimited resources, with minimal resources, remote location, and with few but immensely talented AI brains. AI tech is in the nascent stage, and it will take years to reach our goal. The pandemic has super-accelerated this growth; the demand we envisioned in the next five years is happening now."
Need legal assistance for your startup? Just contact us.
Follow us and connect with us on Instagram, Facebook, and LinkedIn.