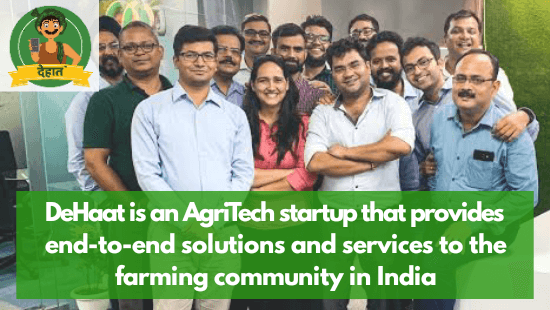 AgriTech Startup 'DeHaat' Raises $12 Million From Sequoia Capital India
AgriTech Startup DeHaat has raised $12 Million in Series A funding round led by Sequoia Capital India.
The funding round also saw participation from existing investors- Omnivore and AgFunder.
The startup plans to use the funding to extend its network of rural retail centres to 2,000.
Working on to automate its supply chain, DeHaat also plans to partner with more micro-entrepreneurs for last-mile delivery and increasing its reach to 1 million farmers by June of next year.
Founded by Manish Kumar and Shashank Kumar in 2012, DeHaat is an agritech startup that provides end-to-end solutions and services to the farming community in India.
DeHaat is working with a vision to help farmers and the whole farming community. The startup does that by bringing institutional financers, brands, buyers- all together on its platform.
The startup serves more than 210,000 farmers and currently operates in 20 regional hubs in the eastern part of India, mainly encompassing states like Jharkhand Bihar and Uttar Pradesh.