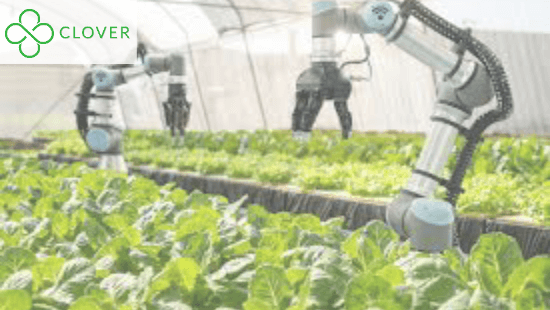 Agritech Startup 'Clover' Raises Rs 7 Crore In Debt Funding From Alteria Capital
Agritech startup Clover has raised Rs 7 Crore in debt funding from Alteria Capital.
The latest funding is Clover's second funding this year as Clover raised $5.5 million (around INR 39.14 crore) in its Series A funding round from venture capital firm Omnivore, Accel, and Mayfield in February 2020.
As per Avinash BR, Clover Co-founder,
"The recently closed Series A round alongside Alteria's current investment will help us achieve our vision to reshape the supply chain for greenhouse-grown fresh produce."
Founded by Avinash BR, Gururaj Rao, Arvind Murali, and Santhosh Narasipura, Clover is a Bengaluru-based agritech startup that partners with farmers across India and sells greenhouse-grown fresh produce via B2C and B2B channels.
To know more about the offerings from this startup, visit Clover.