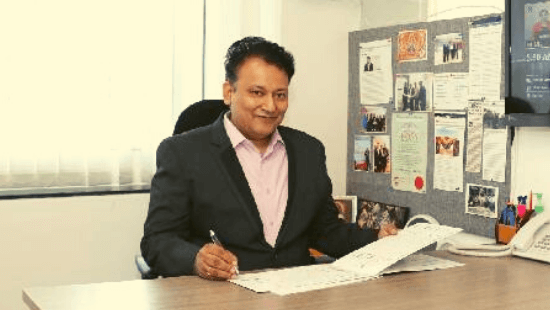 Accelerator VC 9Unicorns Announces Third Close Of Fund I At $40 Million
9Unicorns, a Mumbai-based accelerator VC, has announced the third close of its first accelerator fund at $40 million to fund Indian seed-stage startups.
As per 9Unicorns, the third close witnessed the participation from global and Indian industrialists and businesses. Bullish on the high growth potential of early-stage Indian startups, some of the key LPs (limited partners) include snack maker Haldiram's, Ahmedabad-based Chona Family Office, Indian Bank, among other prominent ones.
Speaking about the development, Apoorva Ranjan Sharma, Managing Director and Founder of 9Unicorns, said,
"As a fund, we aim to back early-stage companies that have the potential to become billion-dollar companies in the future. We have made our third close much before our set target and are looking to make the final close soon to propel an already thriving startup economy. Our agility and speed at which we raise and deploy our funds differentiate us from others."
The sector-agnostic fund has already committed investments in about 40 startups within seven months of its first close.
Last year, the accelerator invested in over 32 startups. And with a total fund size of $70 million, 9Unicorns plans to mark the final close this year and write the first external cheque to about 150 early-stage startups in Deeptech, Healthtech, Edutech, Travel logistics, B2B SaaS, Media, FMCG, Fintech, Insuretech, among other sectors over the next year.
As an accelerator VC, 9Unicorns looks to invest around $1,00,000 for 5-7% equity per startup at the idea stage.
9Unicorns has a strong portfolio and includes companies like audio cloning platform for English & vernacular languages Deepsync; interactive video shopping platform Toch.ai; an online platform for 6-18 yr olds to learn coding, math & languages Qin1; AI-led virtual clinic for IVF and fertility management Janani, among others.
Need legal assistance for your startup? Just contact us.
Follow us and connect with us on Instagram, Facebook, and LinkedIn.