5 Best Project Management Tools For Startups To Work Efficiently
The success of any business depends on how efficiently its teams of leaders, members, and managers are working. But as teams get bigger and project gets complex, project management can become difficult.
In this situation, not using any project management tool can make it very challenging for managers to accomplish a task efficiently. But having a project management tool at your disposal can help you run your business in an organized manner.
These tools keep the budget in control, provide a better team workflow and help plan and execute a project in an effective, predictable and reliable way.
Project management tools can help your business have a competitive benefit, making you stand out among your competitors.
5 Best Project Management Tools For Startups
To assist you in getting a project management tool best suited for your organisation, The StartupLab has created a list of the 5 best project management tools.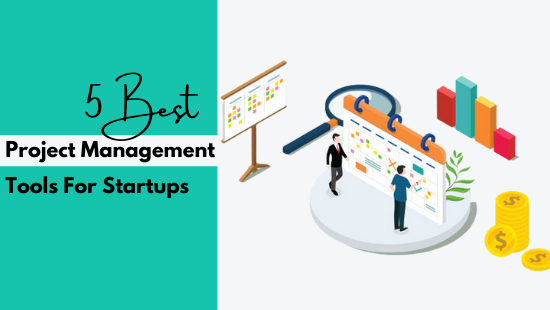 1. Kissflow Project
It is a cloud-based collaborative project management solution that helps businesses create project plans, manage tasks, generate automatic deadline reminders, share files, and more.
This project management tool offers a unified platform and focuses on collaboration, transparency, and productivity through simplification. Kissflow Project offers multiple views like matrix, kanban, and lists, so you can be aware of every aspect and make quick decisions according to the situation.
Features of Kissflow Project:
Project and task status
Custom fields
Advanced communication channels
Reporting and analytics
Dynamic visualization between matrix, kanban, and lists
Excellent security features
You can try it for a full-featured free trial period of 15 days.
2. Teamly
Teamly is a powerful and user-friendly project management tool designed to help startups and growing teams streamline their workflows, enhance collaboration, and achieve their goals. With its intuitive interface and a wide range of features, Teamly enables users to manage projects, tasks, and communications effortlessly.
Ideal for startups, Teamly ensures teams can focus on what matters most – delivering value to their customers. Its advanced reporting capabilities provide valuable insights into team performance and help identify areas for improvement.
Features of Teamly:
Project and task management
Time tracking and reporting
Collaboration tools, including file sharing and team chat
Customizable dashboards
You can use it for FREE with UNLIMITED USERS and the PRO version is for $5 user/month only.
3. Trello 
No project management list is complete without Trello. This tool helps teams collaborate, manage projects, and reach new productivity peaks.
Trello enables teams to ideate plans, organize workflows, collaborate on projects, and track progress in a visual, productive, and rewarding way.
Trusted by millions of people from all over the world, this project management tool offers an easy, flexible, and visual way to manage your projects and organize anything.
Features of Trello:
Trello board helps you See your projects from every angle
Workflow Automation
Third-party Integrations And Extensions
Tried-and-true templates from the Trello community
Progress Meter Checklist
Card Records Archive
4. Asana
This collaborative project management platform helps teams organize, track, and manage their work.
Enabling teams to be clear about what to do, why it matters, and how to get it done, Asana offers a workload feature that shows a snapshot of each team member's current capacity.
Using this tool, you can also customize the visual representation of tasks. Additionally, it brings the team's goals, plans, tasks and files together in one shared space.
Features of Asana:
Project Management
Workflow Streamlining
Advanced Searches
Team Management
Third-Party App Integration
Mobile App
List View
5. LiquidPlanner
It is the only project management solution that uses intelligent, resource-driven scheduling technology to help teams do their best work and achieve their goals. LiquidPlanner dynamically adapts to change and manages uncertainty, helping teams plan, predict, and perform with confidence.
The platform's scheduling engine runs sophisticated Monte Carlo simulations on the whole portfolio and helps optimize workload while never overloading anyone.  
Features:
Priority-Driven Board Views
Automatic Resource Leveling
Predictive scheduling and alerts
Data customization and Advanced Access Control
[You may also read:
Top 7 Trending Sectors That Are Expected To Boom In 2022
]
Visit Indian Startup News to read the latest startup news.
Follow us and connect with us on Instagram, Facebook, Twitter and LinkedIn.