16 Must-have Digital Marketing Tools For Businesses
Increasing internet penetration and growing online shopping options have changed consumer behaviour. Now, consumers rely more on digital shopping experiences than the conventional way of shopping, forcing businesses to make themselves digitally present at every touchpoint for their customers.
Because of this, digital marketing has become one of the most important aspects for a business to survive and grow in the modern tech world.
There are several digital marketing tools available that can help your business reach a global audience in a cost-effective, scalable and measurable manner. Though these tools can help your business grow, choosing the right tools is also very important.
From Social media marketing to Search Engine Optimization, the right marketing tools are the key to having a constant flow of prospects and making a significant profit for your business.
To help businesses grow digitally, The StartupLab has prepared a list of 16 Digital Marketing Tools, divided into 7 categories. You can use these digital marketing tools to help your business grow and scale globally.
Top Digital Marketing Tools To Boost Marketing Strategies
Digital Marketing Tools can broadly be divided into the following categories:
Graphic creation tools
Social Media marketing tools
SEO (search engine optimization) tools
E-mail marketing tools
Conversion Optimization tools
Lead Enrichment Tools
Landing page and lead capture tools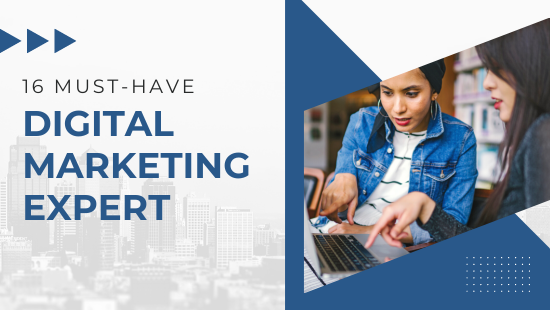 Tools For Graphics Creation
1. Canva
Since its launch in August 2013, Canva has made graphic designing simple and easy. Canva offers an integrated marketplace that has both free and paid stock photography, fonts, illustrations, and thousands of templates.
With an intuitive drag-and-drop interface, this all-around graphic design platform lets you create a variety of projects, such as social media graphics, presentations, posters, documents and other visual content.
Apart from choosing from thousands of design layouts for any project, Canva's awesome suite of features includes:
Image Cropper
Text Animations
Video Transitions.
Online Video Recorder
Video Resize.
2. SmallSEOTools | Logo Maker
A logo is an integral part of a digital marketing strategy, without it a business won't be able to earn recognition and authority in the market. For this reason, you need to design a unique, attractive and memorable logo for your brand. If you have a problem with designing logos and don't have designing skills, SmallSEOTools is the best available platform that offers a logo maker for you to design logos for free.
This logo maker tool covers all the major domains and provides free logo templates. You can choose your desired template from its vast collection and then customize it as per your preference with the advanced toolkit offered on this web portal. Its logo creator lets you download the logo design in your preferred format with a single click. 
Tools For Social Media Marketing
3. Buffer
Started as a scheduling tool for Twitter, Buffer now offers the most intuitive, affordable, and authentic way to reach more people on all the major social media platforms, including Facebook, Instagram, Pinterest, and LinkedIn.
Things you can do with Buffer:
Draft and publish content to Instagram, Twitter, Facebook, Pinterest and LinkedIn.
Share from all of your favourite apps.
You can plan Instagram stories ahead of time.
Preview your scheduled posts in one place and track your content's performance across channels with their Overview option.
Using Buffer, you can get easy-to-read analytics for every update you share on social media.
The calendar view option enables you to create a consistent presence across your social accounts.
4. Hootsuite
Touted as one of the best social media scheduling apps, Hootsuite lets social media marketers stay connected across all their social accounts. Using Hootsuite, you can schedule and publish posts, monitor activity and mentions, and manage comments and messages—anywhere, anytime, and all in one app. The app also comes with a dark mode.
Things you can do with Hootsuite:
It enables you to review, manage and respond to incoming messages from different social platforms in one feed. You can also filter messages, reply, and assign messages to your team.
You can create and schedule posts to all your Instagram (including carousels), Facebook, LinkedIn, and Twitter profiles in advance and publish them automatically using your phone.
Using Hootsuite, you can review and edit drafts, see your content calendar, customize the frequency of your posts, and approve content from anywhere.
The app enables you to monitor likes, mentions, and conversations.
5. Loomly
Loomly is a visual social media calendar tool ideal for smaller social teams looking to organize and collaborate on content. Helping individuals & teams create better content for their audiences, Loomly mobile app works as a companion to the Loomly web application, which offers an intuitive interface and innovative features.
Some features are:
Post ideas
Optimization tips for posts
Post previews
Approval workflows
Automated scheduling
Tools For SEO (search engine optimization)
Fact: over half of all website traffic comes from search queries.
6. Ahrefs
Referred to as the best all-in-one SEO tool, Ahrefs reveals tons of marketing opportunities in a few clicks.
Its Keywords Explorer is the only keyword research tool in the market that goes beyond search volumes and shows the estimated number of clicks on search results. Ahrefs also lets marketers do keyword research for 10 search engines.
Things you can do with Ahrefs:
Site Audit
Research and analyze top-performing content in your niche
Provides a high-level view of all your projects enabling you to track the SEO performance and progress.
Ahrefs enables you to get an in-depth look at the organic search traffic and backlink profile of any website or URL.
7. Ubersuggest
This SEO and keyword discovery provides keyword search volume, CPC and insights for all keywords you search.
Ubersuggest also comes with a google extension that provides insightful data related to a specific keyword query on Google and sites like YouTube, Amazon & more.
Things you can do with Ubersuggest:
Keyword Discovery
Backlink Data
Site Audit
Competitor Analysis
Daily Rank Tracking
Tools For Email Marketing
8. Sendinblue
Sendinblue offers the most intuitive all-in-one marketing platform for growing businesses. This marketing communication platform offers more than just e-mail marketing tools and has additional functions such as SMS, Chat, CRM and landing page creation.
Supporting more than 300,000 active users across 160 countries, Sendinblue tailors its all-in-one suite to suit the marketing needs of growing SMBs in tough markets.
Features:
Drag & Drop Editor.
Plugins are available.
Free templates are available with a responsive e-mail design-builder.
The free trial plan offers 9,000 e-mails free per month (Send up to 300 e-mails/day)
9. HubSpot Email Marketing
Using the HubSpot Email Marketing tool, you can create, personalize, and optimize your marketing e-mails without waiting on designers or the IT team.
The feature is available for free, with additional functionality in premium editions of HubSpot's Marketing Hub. Intuitive to use, the tool offers a drag-and-drop visual editor and comes with ready-made templates.
Features:
Drag-and-drop editor to customize layout, branding and calls-to-action.
You can optimize e-mail campaigns with A/B tests and analytics.
Personalized e-mails options, enabling more opens and clickthroughs.
10. Moosend
Moosend enables marketers to build, segment & automate e-mail lists to increase e-mail subscriptions. Using this user-friendly and affordable digital marketing tool, you can build smart e-mail campaigns that drive results.
The platform offers 40 free, responsive and up-to-date templates. Additionally, codeless campaigns, simple automation, and easy-to-read reporting are all built into Moosend's e-mail platform.
Features:
Drag & Drop e-mail editor
List segmentation
Better customer experience with advanced personalization
A/B testing
Data analytics
Tools For Conversion Optimization
11. Unbounce
Unbounce helps marketers pair their expertise with AI insights to create and optimize the highest-converting marketing campaigns possible using the Unbounce Conversion Intelligence Platform. Using Unbounce, you can boost your ROI with smarter landing pages.
Marketers use Unbounce for quickly building, tweaking, and publishing new landing pages to test. Whether you need help building landing pages (Smart Builder), crafting high-converting copy (Smart Copy), or optimizing your conversion rates (Smart Traffic), this platform helps you in every way.
Key features:
Drag-and-drop builder to create and publish your own landing pages
Leveraging AI, you can instantly generate content for your marketing campaign
Optimize Campaign with Conversion Intelligence
12. Optimizely
Optimizely lets you unlock the digital potential and is known for content, commerce and optimization with its Digital Experience Platform (DXP).
The platform leverages AI to let you test new features and personalize every touchpoint. Using Optimizely, you can track behaviours and use data to identify your audiences.
This no-code platform allows you to test both major and minor edits to your pages. Optimizely lets you easily create, tailor and scale content and quickly run tests on different segments of your audience.
With Optimizely, you can:
Use AI to test new features and personalize every touchpoint.
Run multiple shops, inventory and a catalogue online and/or offline.
Easily create and scale content.
Tools For Lead Enrichment
13. Clearbit
This data activation platform lets you discover, engage and convert your most valuable customers. Using 100+ sources, including Salesforce and several marketing platform data, Clearbit creates an up-to-date profile of your target audiences to make your outreach efforts go more smoothly.
This lead enrichment tool gives you a complete view of your market, prospects, and customers, enabling you to reach and engage with target audiences. Additionally, Clearbit lets you build personalized buyer journeys and act instantly on intent signals across the customer lifecycle.
Features:
Data-Driven Prospecting that lets you build high-fit, high-intent prospect lists
Advanced Segmentation
Precise B2B ad targetting that enables you to reach large, highly qualified audiences
14. FullContact
This tool lets brands provide a better customer journey experience, leading to a better brand experience and better conversions. FullContact empowers brands and independent tech providers to create true competitive differentiation, enabling more personalized connections.
The tool provides access to thousands of personal & professional insights linked to billions of offline & online identifiers, allowing businesses to understand the whole person and engage with customers & prospects as real people, in real-time.
Features:
Access insights using real-time API
Highly-accurate insights powered by deterministic matching
Hyper-personalized customer experiences
Real-time Identity Resolution Graph
Tools For Landing Page And Lead Capture
15. OptiMonk
This no-code conversion optimization tool allows you to create, personalize and launch pop-ups, sidebars, notification bars and full screens.
OptiMonk allows businesses to create high-converting pop-ups and turn their website traffic into sales. Using this pop-up builder, you can grab the attention of customers and prevent them from bouncing.
Features:
Pre-Defined Segments.
Advanced Targeting Rules.
Cart-Value & Product Targeting.
Smart Mobile Triggers.
16. Typeform
Typeform lets you create people-friendly forms and surveys. The platform specializes in online form building and online surveys, providing interactive experiences to your audience and getting more responses.
Using Typeform, you can build forms and surveys that are mobile-friendly and look interactive.
Features:
Built-in Templates.
Personalize with Hidden Fields.
Integration with tools like Google Sheets, Mail Chimp, Hub Spot, etc.
Read: Startup Marketing- A Detailed Marketing Guide For Startups.