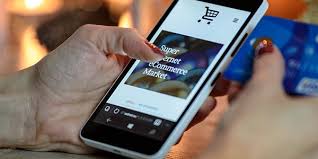 USA Government to restrain selling of fake products on eCommerce platforms
To eliminate the selling of fake products online, the US's Department of Homeland Security is looking to restrain the sale of bogus products on e-commerce platforms like Amazon.
According to the officials, they will check shipments in the US warehouses and fulfillment centers of the e-commerce companies. And once informed about such bogus products, e-commerce companies will have to stop or reject such products from their platform.
The Indian government is way ahead of the US government in his matter. As per, Consumer Protection (e-Commerce) Rules, released in November 2019, all the e-commerce platforms have to remove sellers, selling fake products from their platform.
As e-commerce sales are increasing, sales of bogus products will also increase. So, its a good initiative by the government to provide consumers with quality products.