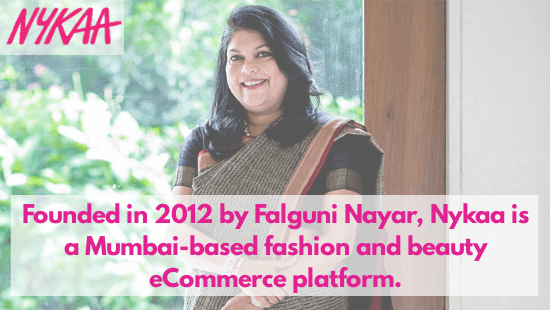 Steadview Capital Invests Rs. 100 Crore in Fashion And Beauty Ecommerce Platform Nykaa
Nykaa has raised Rs. 100 Crore in funding from its existing investor Steadview Capital.
Founded in 2012 by Falguni Nayar, Nykaa is a Mumbai-based fashion and beauty eCommerce platform.
Talking about the investors and latest funding, Falguni Nayar said,
"We deeply value the trust and support of our investors, customers and brand partners who have been instrumental to our success. In the midst of this unprecedented global crisis we are working to ensure all our stakeholders are well served and that Nykaa emerges as a leading retail player in the industry."
Nykaa informed its vendors that momentary suspension of its operations, due to the lockdown, has affected its cash flow, causing a delay in making payments of the outstanding invoices.
Meanwhile, a note posted on Nykaa's website shows that it is only taking orders for daily essentials.
"Please note we are only accepting prepaid orders for now on daily essentials. We have started deliveries to select pin codes in Mumbai, Pune, New Delhi and Bangalore. However, there might be some delays due to local constraints. We are doing our best to restart deliveries to other cities."