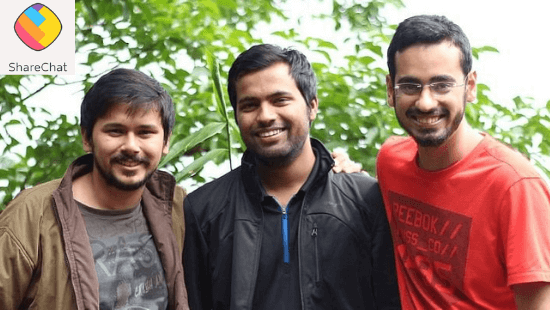 Social Media Platform 'ShareChat' Opens New Tech Centre 'ShareChat Labs' In Silicon Valley
Homegrown social media platform ShareChat has opened a centre of excellence called ShareChat Labs in Palo Alto, California, which is one of the leading technology hubs of the world.
ShareChat Labs will focus on technology research in areas such as camera technology, video encoding, ML/AI and deep learning. The social media platform will use state of the art deep learning ML models to better personalise the user feed and detect unsafe content, hate speech, and fake news.
For ShareChat Labs, ShareChat has hired Gaurav Mishra, a former product leader at Uber. Gaurav Mishra will oversee product development at multiple levels for ShareChat and its short video platform Moj.
Founded by Ankush Sachdeva, Bhanu Pratap Singh and Farid Ahsan in 2015, ShareChat is a leading Indian social media platform and has over 160 million users, across 15 Indic languages. Also, ShareChat recently launched a short-video app Moj, which presently has over 80 million users.
Talking about ShareChat Labs, ShareChat CEO and Co-founder Ankush Sachdeva said,
"As we set-up ShareChat Labs to develop ground-breaking technology solutions to accelerate our ambition of building the most sophisticated content creation and distribution engine, we believe the talent ecosystem available in the Valley is going to play a major role."
Need legal assistance for your startup? Just contact us.
Follow us and connect with us on Instagram, Facebook, and LinkedIn.