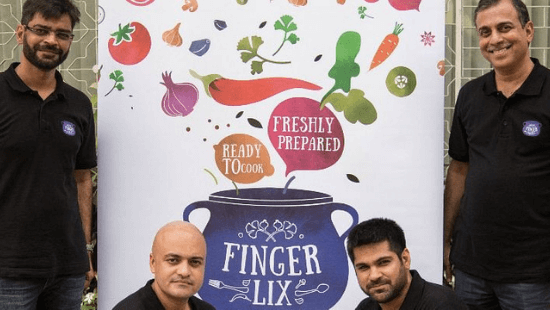 Ready-To-Cook Food Brand 'Fingerlix' Raises Rs 20 Cr From Swiggy, Accel and Others
Fingerlix, a ready-to-cook food brand, has raised another tranche in its Series C round.
The startup has raised around Rs 20 crore from Swiggy and some other investors.
First reported by entrackr, Fingerlix has raised Rs 5 crore, Rs 2.5 Crore and Rs 2.33 crore from Rhodium Trust, Accel Partners, and Swiggy, respectively. Other investors like Horizon Techno, Frigerio Conserva Allana and a few individual investors have put in the remaining amount.
With the allotment of the fresh shares, Swiggy has control over 25.03% stake in the company while the promoters holding has been diluted to 22%.
In February 2019, Swiggy had invested Rs 31.2 crore in Fingerlix's Series C round.
Started by Shripad Nadkarni, Shrikrishna Bharambe, Varun Khanna and Abhijit Berde in 2016, Fingerlix is a food processing company that prepares and produces ready-to-cook food for families.
The food brand serves a wide range of products like batters, mixes, curries, dals, parathas and 'fully-ready' accompaniments.
Fingerlix operates in Delhi NCR, Mumbai, Pune, Bengaluru, Hyderabad and Chennai, and it also provides customised dishes to its consumers.
Need legal assistance for your startup? Just contact us.
Follow us and connect with us on Instagram, Facebook, and LinkedIn.