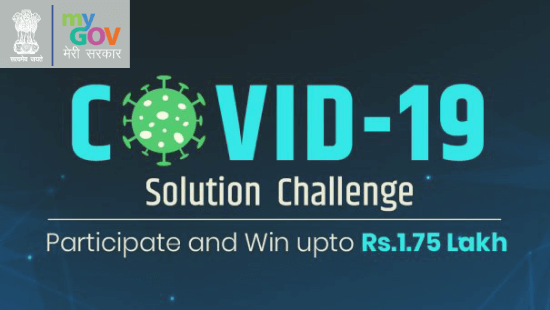 PM Modi Invites Startups To Participate In COVID-19 Solution Challenge
The Government of India is taking all necessary steps to prevent the outbreak of COVID-19 in the nation.
And now, the government has come up with a challenge called the 'COVID-19 Solution Challenge' to fight against the coronavirus.
Prime Minister Narendra Modi tweeted about this challenge and urged startups and entrepreneurs to come up with technology-backed solutions to prevent the coronavirus outbreak.
As per My Gov platform, the government wants the involvement of the community, in this fight against coronavirus.
For this, startups can send their ideas to deter the spread of coronavirus. The submitted solutions will be evaluated for adoption and the selected solutions will be suitably rewarded.
The participants can provide the idea in a document or can make a youtube video of it. The top three solutions will be rewarded INR 1Lakh, INR 50K and INR 25K, respectively.
The last date of submission, of ideas for this challenge, is on March 31. Only the startups that comply with the definition of a startup (as notified by DPIIT on Feb 19, 2019 order), can participate in the challenge.
To participate, click here.