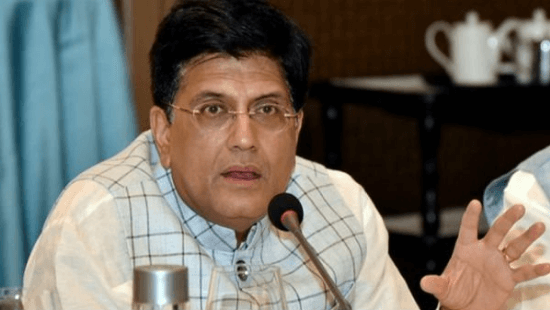 Piyush Goyal Appeals Indian Businesses To Pool A Domestic Fund For Startups
Minister of Railways, Minister of Commerce and Industry Piyush Goyal appealed businesses and entrepreneurs to dedicate a portion of their wealth for early-stage investing in startups.
Piyush Goyal at Resurgence TiEcon Delhi – NCR, a four-day virtual event, said,
"I appeal to our Indian businesspersons to dedicate a part of their wealth to this cause, say a ₹10,000 crore fund which is professionally run and managed with no role of government. Even if 1% of your valuation is pooled in a domestic fund, we will not sell out cheap to international funds."
As per Piyush Goyal, home-grown startups have not been able to attract adequate domestic capital. Even though the government has tried to provide seed capital and guarantees through banks that lend to startups, the amount is still not adequate.
Talking about the National Startup Advisory Council (NSAC), Goyal said the council was set up to make it easier for startups to access capital and incentivize domestic capital. It will act as a bridge between policymakers and startups.
Piyush Goyal said,
"It's a body for the startups, by the startups and will work relentlessly to help them, government and policymakers to act accordingly to the needs of the startups."
The Indian startup ecosystem is growing fast and is the third-largest startup ecosystem in the world.
Calling startups the bedrock of India's economic revival, Rajan Anandan, President at TiE Delhi & NCR & MD Sequoia India, said,
"With 41,000 startups and 37 unicorns, India is the third-largest startup ecosystem in the world. Startups have proved their mettle in the covid pandemic and are now the bedrock of India's economic revival."
Need legal assistance for your startup? Just contact us.
Follow us and connect with us on Instagram, Facebook, and LinkedIn.