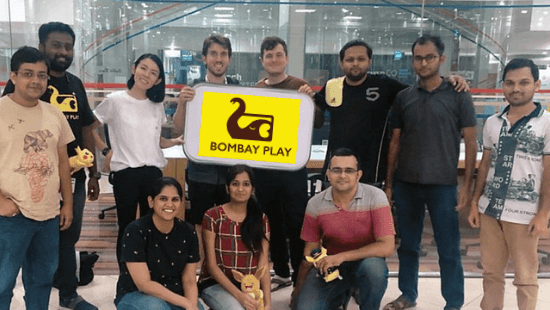 Mumbai Based Social Gaming Startup 'Bombay Play' Raises $1 Million In Seed Funding
Bombay Play, a Mumbai-based social gaming startup, has raised $1 million seed funding led by and opened exclusively for Lumikai.
Lumikai will join existing investors Playco and Leo Capital and is the first gaming and interactive media venture fund based out of India.
As per the startup, it plans to use the funding to accelerate product development on multiple live, social, multiplayer card and strategy board games while doubling down on its current early hits.
Founded by Oliver Jones and Abhas Saroha in 2017, Bombay Play is working with a vision to create a billion smiles by games made in India.
Already profitable, the startup's first multiplayer game CardPlayer has been downloaded more than 10 million times.
Talking about the funding, Co-Founder and CTO Abhas Saroha said in the statement,
"As we continue to iterate and grow on our early success, we're actively hiring the best talent across multiple roles to help us build a world-class game development studio. Lumikai's team brings unparalleled experience, access to talent and global strategic connections. They are the perfect partner for the next stage of our journey."
As per Google-KPMG, Indian mobile gaming market is growing at 22% annually and is estimated to be worth $1.1 billion by 2021.
Need legal assistance for your startup? Just contact us.
Follow us and connect with us on Instagram, Facebook, and LinkedIn.