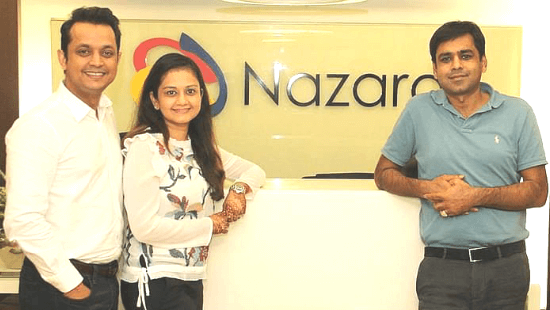 Mumbai Based Gaming Startup 'Nazara Technologies' Acquires 'Paper Boat Apps'
Mumbai-based gaming startup Nazara Technologies has acquired a majority stake in Paper Boat Apps.
As per reports, Nazara has acquired 51 percent of Paper Boat Apps, issuing shares worth Rs 43 crore (a part of the Rs 83 crore deal) as a part of its final tranche of the acquisition.
Paper Boat Apps is a Mumbai-based startup that creates fun, fabulous, and fantastic edutainment apps for children. The company is the developer of Kiddopia, an award-winning subscription-based app.
Kiddopia is a made-in-India app and is made specifically for children between the ages of 2 to 7.
Talking about this acquisition, Nitish Mittersain, Founder and MD at Nazara Technologies, said,
"Gamified edtech is the only way to deliver high-quality learning to young kids on digital devices. Kiddopia is a perfect example of this overlap between gaming and learning, and their popularity amongst parents and kids speaks for itself. Nazara is very happy to add Kiddopia to our portfolio catering to over 100 million monthly active users on our network."
Kiddopia has seen tremendous growth since the initial funding. With over 300% growth in revenues, Kiddopia is now witnessing an annual revenue run rate of over Rs 175 crore.