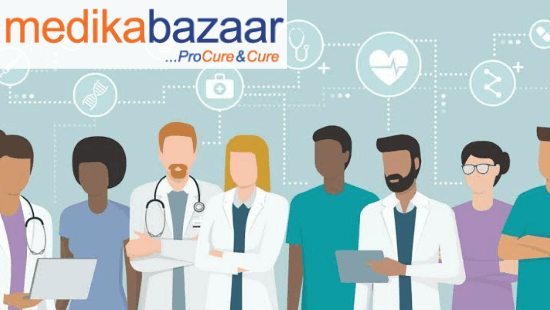 Mumbai Based B2B Healthcare Provider 'Medikabazaar' Partners With Corporate Workplaces To Boost Services
As offices in India are getting ready to open, B2B healthcare provider Medikabazaar is partnering with corporates and organizations to offer its product catalogue.
Medikabazaar has partnered with 24 companies including Indian Space and Research Organisation (ISRO), Tata Steel Ltd., Tata Motors Ltd., Biocon Ltd., Larsen & Toubro Ltd., Pfizer Inc., among others.
Founded by Vivek Tiwari and Ketan Malkan in 2014, Medikabazaar is a Mumbai based Online B2B healthcare provider that delivers medical products to hospitals and clinics.
And to equip the companies well in advance, Medikabazaar has launched a workplace-specific product catalogue.
The catalogue includes sanitizers, infrared thermometers, disinfectants, sensor masks and respirators, among many contact and non-contact screening tools.
Vivek Tiwari (Founder and CEO of Medikabazaar) said the role of technology cannot be ignored in combating such highly contagious diseases.
Vivek said, "Organizations would want to resume work from the office, as soon as the lockdown is eased. During this, they might neglect requisite safety measures that are critical to prevent occupational exposure. Today, our collective aim should be to get the economy back on track by keeping India's workforce safe while also eliminating similar risks in the future. And, the role of technology cannot be ignored in combating such highly contagious threats."