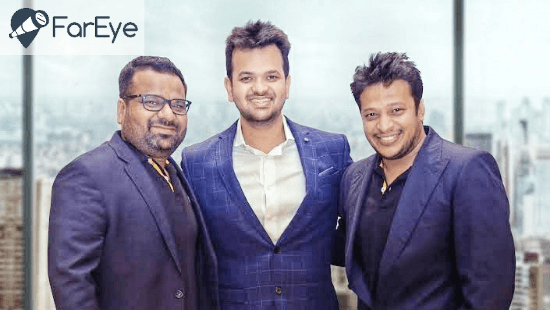 Logistics Startup FarEye Provides Help To MSMEs Amid COVID-19 Crisis
Indian Logistics startup FarEye is helping MSMEs (Micro, Small & Medium Enterprises) by providing them with its delivery optimization software, FarEye Serve.
As almost every business is disrupted by the COVID-19 effects, FarEye is providing its delivery optimization software at zero cost.
Founded by Kushal Nahata, Gaurav Srivastava, and Gautam Kumar in 2013, FarEye is a logistics SaaS platform for enterprises. FarEye enables enterprises to orchestrate, track, and optimize their logistic operations.
With this help from FarEye, MSMEs will be able to efficiently move goods from farms, distribution centers, retail stores to end consumers and hospitals and people in need of essential commodities.
MSMEs will also be able to scale up delivery operations, provide contactless deliveries and onboard temporary staff immediately.
Talking about FarEye Serve, Kushal Nahata, Chief Executive and co-founder, FarEye, said,
"There are about 63 million micro industries, 0.33 million small, and about 5,000 medium enterprises in the country, all playing a crucial role towards building a self-reliant India. In these trying times, we hope to empower and support this crucial sector."