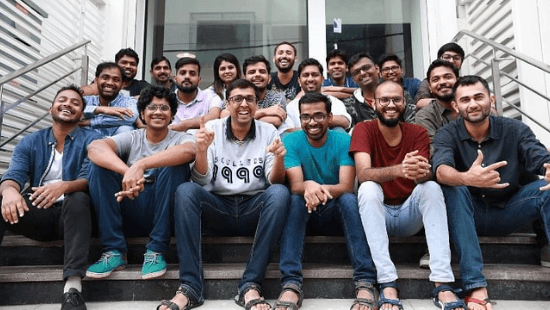 Khatabook Acquires SaaS Accounting App Biz Analyst
Khatabook, a digital ledger startup, has announced the acquisition of software-as-a-service accounting app Biz Analyst for $10 million in a mix of cash and equity transaction.
It is the first-ever acquisition by Khatabook, and with the acquisition of Biz Analyst, Khatabook will now be able to offer premium subscription services like automatic reconciliation and digital invoicing capabilities to its over 8.5 million monthly active merchant partners.
The acquisition of Biz Analyst also provides Khatabook's mid-size retailers with the opportunity to deploy real-time business analytics and receive ledger reports.
Founded by Mehul Sutariya, Vaibhav Vasa, and Nilesh Zaveri, the Biz Analyst app gives access to important business reports from Tally ERP9 anytime/anywhere with real-time information, enabling CXOs to have a bird's eye view of their business and stay connected.
Talking about the acquisition, Ravish Naresh, CEO and Co-founder of Khatabook, said,
"When a Kirana orders inventory from suppliers, there are two separate entries being created – one with the retailer and the other with the supplier. Through Biz Analyst's platform both retailer and manufacturer's ledger can reconcile automatically, with both parties having visibility to each other's statements, avoiding any slippage. Our vision is to get the Indian supply chain on one platform."
Following this deal, the team of Biz Analyst will continue to run independently, retaining Mumbai operations while maintaining synergies with the Khatabook headquarter in Bangalore.
Also, the original co-founding team of Biz Analyst will now be a part of Khatabook's leadership team.
Need legal assistance for your startup? Just contact us.
Follow us and connect with us on Instagram, Facebook, and LinkedIn.