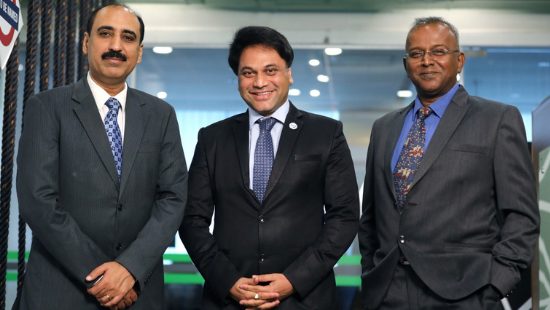 Kale Logistics Raises $5 Million In Series A Funding Round Led By Inflexor Ventures
Kale Logistics, a Logistics tech startup, has raised $5 million in Series A funding led by Inflexor Ventures, with participation from other existing investors.
As per the startup, it aims to utilise the funding towards product enhancement and global business growth by deploying the solution at additional overseas airports, ports, and enterprise cargo handling customers.
Started by Amar More, Vineet Malhotra, and Rajesh Panicker, Kale Logistics focuses on providing cutting edge technology solutions to the global logistics and supply chain network. The startup also has industry pioneers such as Narendra Kale and Vipul Jain as part of the core founding team. Its portfolio of solutions comprising enterprise ERP systems and community platforms is transforming businesses of more than 500 customers worldwide.
Speaking on the development, Vipul Jain, Chairman and Co-founder of Kale Logistics, said,
"This is our first fundraise with an external investor, and we are happy to partner with Inflexor because of the alignment of vision for the business and their understanding of the SaaS space. We are confident that they will add value to the company as we shift gears to a faster growth trajectory."
The startup's vision is to drastically reduce the complexities involved in cargo logistics processing at airports, seaports, and customs checkpoints.
Need legal assistance for your startup? Just contact us.
Follow us and connect with us on Instagram, Facebook, Twitter and LinkedIn.