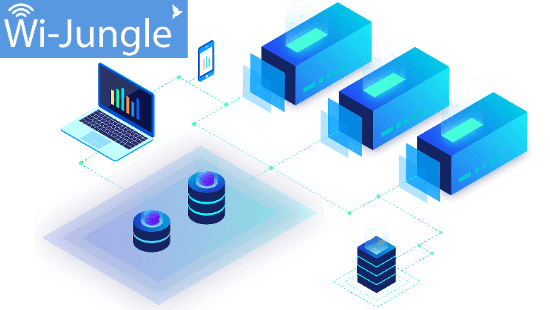 Jaipur Based Cybersecurity Startup 'WiJungle' Is Helping Government In Taking Care Of Cybersecurity
The Government of India has started many initiatives to spread digitization in India.
And with digitization comes the need for cybersecurity.
As the vulnerability and misuse of personal, professional, and national security data is always a concern for the administration, the government is taking the help of an Indian cybersecurity startup, WiJungle.
WiJungle a prominent player in Unified Network Security space has emerged as the Government's new face of cybersecurity.
This cybersecurity startup is providing cybersecurity to more than 15 ministries & PMO in central government along with numerous state-level organizations.
Founded by Karmesh Gupta and Praveen Gupta in 2017, WiJungle is a Jaipur-based startup in the cybersecurity space.
WiJungle is a Unified Network Security Gateway that enables organisations to manage and secure their entire network through a security window.
Within years of operation, the startup has spread its dimensions over 27 countries.
Few of the clients include names like Ministry of Railways, NIC, Ministry of Defence, Maharashtra Police, Tripura Police, MP Police, SAIL, NTRO, NHPC, AIIMS, ICMR, NIFT, FDDI, ICAR, ESIC, DMRC, MSBTE etc.