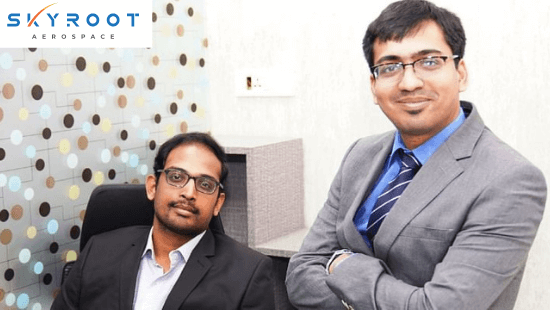 Hyderabad-Based Startup 'Skyroot Aerospace' Successfully Test Fires Solid Propulsion Rocket Stage Kalam-5
Skyroot Aerospace, a Hyderabad-based space tech startup, announced a successful test firing of its solid propulsion rocket stage 'Kalam-5'.
As per the startup, this is the first time a private company has successfully designed, developed and tested a full-solid propulsion rocket stage.
The solid propulsion rocket stage has been built with an advanced carbon composite structure (five-times lighter than steel) in a completely automated process, said the company in an official statement.
Founded by former ISRO scientists- Pawan Kumar Chandana and Naga Bharath Daka, Skyroot Aerospace is building technologies for responsive, reliable, and economic access to space.
Talking about Kalam-5, Pawan Kumar Chandana, Co-founder & CEO of Skyroot Aerospace, said,
"Kalam-5 is a demonstrator solid rocket propulsion stage with exactly the same propellant, materials, and interfaces as the three solid propulsion stages of the Vikram-1 launch vehicle. It gives a peak Sea Level thrust of 5.3kN and designed to take 66 atmospheres and 30,000 C of combustion pressure and temperature respectively."
Skyroot Aerospace also said that it is in the process of raising $15 million in funding in 2021.
The co-founders also stated that their first vehicle, Vikram-I, is under manufacturing. Vikram-I is expected to be launched in December 2021 with the help of ISRO.
Need legal assistance for your startup? Just contact us.
Follow us and connect with us on Instagram, Facebook, and LinkedIn.