How YOUTH ROBE Is Transforming The Fashion Industry With Affordable Luxury
The fashion industry, with its ever-evolving trends and dynamic nature, is a global phenomenon that influences the way we express ourselves and present our identities to the world. From haute couture runways to street style, fashion has the power to captivate, inspire, and transform.
Within this vast industry, there are brands that not only follow trends but also strive to create a unique identity and make a lasting impact. One such brand is YOUTH ROBE, a rising star in the fashion world.
Started in October 2020, YOUTH ROBE has quickly emerged as a game-changer in the world of fashion. The brand's carefully curated collections encompass a wide range of clothing and accessories, allowing individuals to express their unique personalities and embrace their youthful spirit.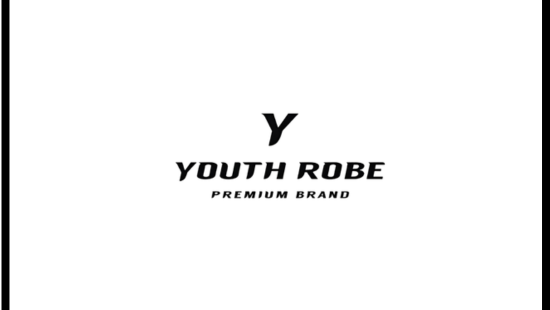 YOUTH ROBE | Style, Quality, and Affordability
Founded by Aryan Agrawal in October 2020, YOUTH ROBE is a fashion brand focused on catering to the vibrant and youthful demographic.
The fashion brand offers a wide range of trendy and stylish clothing and accessories for both men and women. From casual streetwear to chic evening attire, YOUTH ROBE provides a convenient and accessible platform for customers to explore their diverse product offerings and stay up-to-date with the latest fashion trends.
"Our commitment to providing premium quality products and exceptional customer experiences has garnered widespread recognition and loyalty. As we continue to grow and expand our reach, we remain dedicated to exceeding customer expectations and further solidifying our position as a leading fashion brand," says Aryan Agrawal in an exclusive conversation with The StartupLab.
Driven by the belief that fashion should be accessible to all, Aryan Agrawal, at the tender age of 19, embarked on a mission to reshape the fashion industry by offering top-notch products at affordable prices.
Nestled in the heart of Madhya Pradesh, India, YOUTH ROBE embarked on a transformative journey to redefine the fashion landscape in its region.
With an unwavering commitment to excellence, the brand swiftly garnered attention and became the pioneer of its kind in Madhya Pradesh. Their dedication to delivering exceptional products and experiences resulted in a notable achievement of over 50 million rupees in revenue, and the numbers continued to climb.
Diverse And Exciting Range Of Fashion Products
The fashion brand provides extensive clothing options for men, women, and kids. Their collection includes stylish tops, trendy bottoms, fashionable dresses, comfortable loungewear, and outerwear for various seasons and occasions.
Additionally, the fashion brand also offers accessories, including trendy hats, caps, scarves, and belts. These accessories help customers complete their looks and express their individuality.
USP Of YOUTH ROBE
YOUTH ROBE, known for its unique fashion curation, prides itself on offering carefully selected fashion products. The team of experts behind the brand diligently keeps up with the latest trends, ensuring that customers have access to the most fashionable options.
What sets YOUTH ROBE apart is its focus on providing unique and standout pieces, setting it apart from other brands in the industry.
Additionally, one of the key USPs of YOUTH ROBE is its commitment to providing affordable luxury. While other competitors may concentrate on either luxury or budget fashion, the fashion brand strikes a perfect balance by offering premium quality at affordable prices. This makes YOUTH ROBE an attractive choice for value-conscious customers who seek both style and affordability.
The fashion brand also places a strong emphasis on delivering an exceptional customer experience.
From their user-friendly website to prompt delivery and responsive customer support, YOUTH ROBE strives to create a seamless shopping journey for their customers. Building strong relationships with their clientele is a fundamental aspect of the brand, ensuring that customers feel valued and satisfied throughout their interactions.
Present Growth And Plans
Working to become the largest clothing brand in India, the fashion brand is focused on offering stylish and affordable fashion choices and aims to capture the hearts and wardrobes of millions of customers across the country.
In terms of sales, YOUTH ROBE has achieved remarkable success, with total sales reaching 80 million. Since its inception, the fashion startup claims to have served 20 million customers, establishing itself as a trusted and preferred fashion destination.
The startup is also thinking about raising funds to enhance its production capabilities, expand its reach, and cater to a larger customer base.
Aryan concluded the conversation by saying,
"With a dedicated team of 15 talented individuals, the brand is driven by a shared commitment to delivering exceptional fashion experiences. Together, they work tirelessly to curate stylish collections, provide excellent customer service, and realize the brand's mission of making fashion accessible to all. Under Aryan's guidance, YOUTH ROBE continues to grow and make a significant impact in the fashion industry."
For more stories of startups, click Startup Stories. Follow us and connect with us on Instagram, Facebook, Twitter, and LinkedIn.
Note: If you are a budding entrepreneur and require assistance in new company registration or other startup related legal services, contact us.