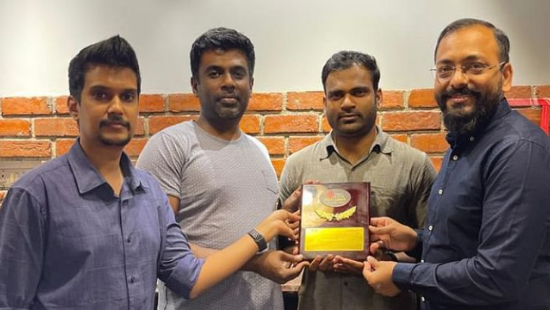 How Healthtech Startup MyDiagnostics Is Transforming Indian Healthcare With Its Preventive Care Diagnostic Services
COVID-19 made us all realise the importance of good health. It is because of the pandemic that people realised healthcare is not only for when one falls sick. But one needs to take care of their health and have a healthy lifestyle to prevent diseases.
Understanding the importance of preventive healthcare, Vikas Gupta, along with Srinivasa, Muruganandam N, and Vignesh, started digital health clinic MyDiagnostics. The digital healthcare startup provides preventive health services, blood tests at home & personalised wellness packages.
Startup Story: MyDiagnostics | Digital Health Clinic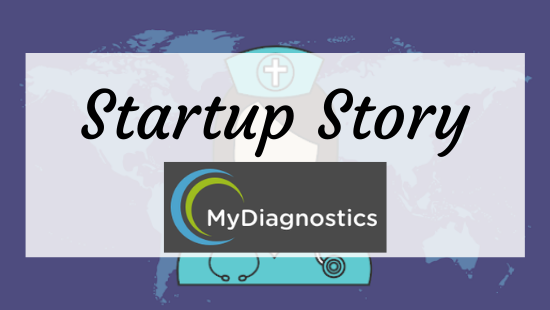 Founding Team
MyDiagnostics is a Bengaluru-based digital health clinic started by Vikas Gupta, Srinivasa Vivek, Muruganandam N, and Vignesh Babu in 2016.
The startup allows users to book lab tests and offers health checkup packages online. MyDiagnostics provides preventive health services, blood tests at home & personalised wellness packages to improve health & longevity at affordable costs.
How MyDiagnostics Started?
While most people realised the importance of healthcare amid the pandemic, Vikas realised the importance of focusing on preventive healthcare years ago. Vikas recognised the need to encourage the preventive healthcare segment in India.
So, to provide people with the latest preventive healthcare services, Vikas, along with Srinivasa, Muruganandam N, and Vignesh, started MyDiagnostics in 2016.
Vikas says,
"The kind of preventive care available in countries like the US talks about the latest science around the gut microbiome and metabolism-related tests, which directly touches the root cause of diseases, and that is what we want to focus on. Along with it, we wanted to make it a digital fist and at-home care brand."
With the rise of COVID-19 in the country, the startup also started COVID-19 testing services from home where users could book the test online, and lab partners would come and collect the sample from home.
"The demand for COVID-19 tests has surged almost five times during the second wave compared to the first wave. Apart from this, we have also noticed a shift in consumer mindset where people are now opting for total health checkups to keep a check on their health," adds Vikas.
[Read:
Providing Examination Process Automation Solutions, WeShineTech Is Helping Universities And Colleges To Shift Online
]
USP Of MyDiagnostics
Operating on a D2C model, MyDiagnostics enables users to directly book the tests from its official website. After getting the test results, users can also do online consultation with the startup's in-house medical experts to understand the next steps to be taken.
MyDiagnostics has partnered with ISO, NABL, and CAP certified labs across the country to provide testing and diagnosis services at home. Some tests are done in-house by MyDiagnostics, while many other tests are done in partnership with testing labs such as Thyrocare, Dr Lal Path Labs, Metropolis, Core Diagnostics, and Nexus, among others.
Apart from total health checkups, blood tests, and nutritional tests, MyDiagnostics also offers neurotransmitter tests for the brain, gut health tests, etc.
Present Situation Of MyDiagnostics
Operating on a D2C model, MyDiagnostics is currently present in 14 cities across the country. As per Vikas, MyDiagnostics is currently doing over a thousand tests per month and working on a mobile app, which will be launched in the next two months.
Through the website and app, the digital health clinic will focus on community building to encourage people to be aware of their health and nutrition.
Future Plans
MyDiagnostics has aggressive expansion plans and looks to raise external funding to expand into more test offerings and expand its presence in more cities. The startup plans to expand to 100 cities by 2023.
Vikas says,
"Apart from this, physical centres will also be introduced where people can go and give test samples. We are also looking to launch clinical-grade ECG tests at home for people who might have chronic heart conditions."
For more stories of startups, click Startup Stories.
Follow us and connect with us on Instagram, Facebook, Twitter and LinkedIn.