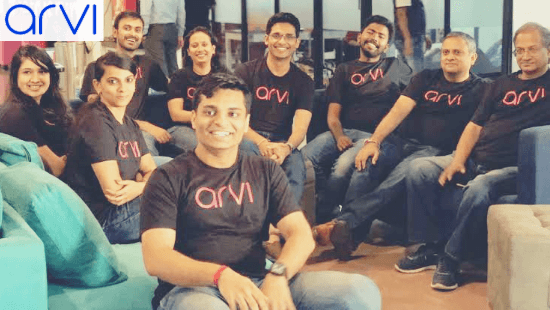 HealthTech Startup 'Arvi' Develops Contactless Thermal Scanning Kiosks To Fight COVID-19
When every company in the healthcare industry is trying its best to come up with some solution to fight COVID-19, a health tech startup, Arvi, has launched contactless thermal scanning kiosks.
Arvi kiosks use AI with deep learning to combine facial recognition and thermal screening to detect persons with high temperatures.
These AI-enabled Arvi scanners require no human intervention or observation.
Arvi kiosks have features such as temperature check, face mask detection, auto hand-sanitization, and attendance/access management.
And Arvi's advanced kiosks also screen blood oxygen, respiration and pulse rate in addition to temperature.
Founded by Sushant Reddy, Alok Tiwari, Mandar Zope and Ashwin Narkhede, Arvi is a Mumbai based healthcare startup and offers healthcare solutions to senior citizens.
These kiosks are the new offering by the company and are developed keeping in mind the COVID-19 pandemic.
Talking about these kiosks, Mr Sushant Reddy, Co-founder & CEO, Arvi, said,
"Everything we did till February 2020 is set to change going forward. Companies, restaurants, housing societies, manufacturing plants need effective screening solutions. Our kiosks make screening experience both safe and simple for workplaces and commercial establishments with large walk-ins. By integrating facial recognition & advanced sensors, we have tried to leverage the best technologies in India's fight against COVID-19."