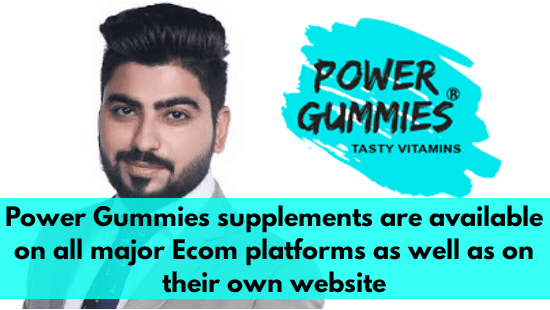 Health Supplement Startup 'Power Gummies' Raises Funding From Venture Catalysts
Health supplement startup Power Gummies has raised an undisclosed amount from integrated incubator and accelerator platform, Venture Catalysts.
This funding round is an extension of Power Gummies' pre-Series A round of funding.
Working with a mission to make nutrition easy & fun to consume, Power Gummies is a Delhi-based health supplement startup, founded by Divij Bajaj in 2018.
Talking about the funding and future plans of Power Gummies, Divij Bajaj (Power Gummies Founder and CEO) said,
"With these incoming funds, we plan to optimise and manage our logistics, supply chain and engage in extensive R&D to come up with new variants based on various other needs such as weight management and period pain relief soon." 
The startup has sold over 1Million+ gummies and the products made by Power Gummies are available through their website as well as on all major eCommerce platforms like 1mg, Flipkart, Netmeds, Amazon, Nykaa, Netmeds, etc.