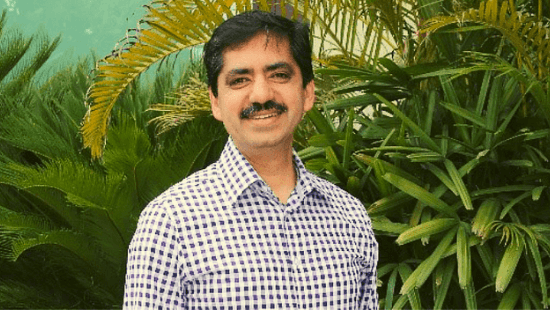 Gurugram-Based Fintech Startup M1xchange Raises $10 Million In Funding
M1xchange, a Gurugram-based fintech startup, has raised $10 million (Rs 74.4 crore) in funding led by eCommerce giant Amazon.
The funding round also saw participation from existing investors Beenext and Mayfield.
This is Amazon's first bet from its $250 million Amazon Smbhav venture fund launched on Thursday at its annual Smbhav summit.
As per the startup, it plans to use the funds to further expand its reach beyond the 352 cities from where MSMEs currently enjoy the benefit of discounted invoices.
Started by Sundeep Mohindru and Vivek Misra in 2017 under the TReDS (Trade Receivables Discounting System) licence issued by the Reserve Bank of India (RBI), M1xchange is a Gurugram-based fintech startup that aims to provide MSMEs supply-chain related cash flow finance at competitive rates through an open bid process through multiple financiers.
The Gurugram-based fintech startup is operated by Mynd Solutions Pvt Ltd.
Speaking about the development, Sundeep Mohindru, Founder and CEO of M1xchange, said,
"This comes at a time when M1xchange is working towards integrating the marketplace for receivables financing with other government digital initiatives. With this funding, we plan to expand our reach beyond 352 cities."
With 36 banks on its exchange, M1xchange claims to have discounted invoices of $1.7 billion across 10,000 MSME suppliers since inception.
Need legal assistance for your startup? Just contact us.
Follow us and connect with us on Instagram, Facebook, and LinkedIn.