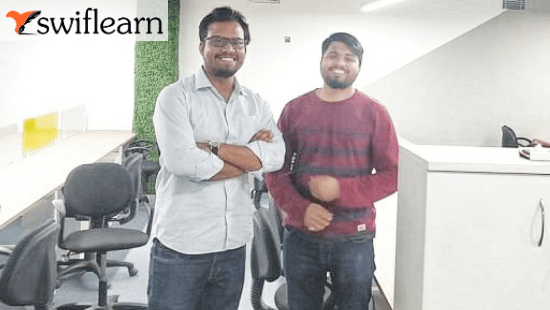 Gurugram Based EdTech Startup 'SwifLearn' Raises Seed Funding
E- learning platform SwifLearn has raised an undisclosed amount in a seed round of funding from Stellaris Venture Partners and Venture Highway, The funding round also saw participation from Utsav Somani (Founder of AngelList India).
Founded by IIT Bombay graduates Abhinav Agarwal and Anand Bakode in 2019, Swiflearn is a Gurugram-based EdTech startup that offers 'live face-to-face online tuitions'.
Talking about the platform and SwifLearn's teaching methods, Abhinav Agarwal said,
"The focus is on personal learning and hence our batches are never more than five students. It ensures personal attention for each student from the teacher, enabling every student to ask doubts freely during the class.
The classes are a two-way interactive format and teachers use in-house developed content, pedagogy, testing tools, and learning tracking mechanisms. Parents receive timely updates about their child's class participation, homework completion and learning progress. They also get to work on designed practice tests. The classes mirror school schedules for the maximum benefit of students."
SwifLearn is in the growth stage and aims to become a respected e-learning platform for K-10 students.
Presently, SwifLearm has 40 full-time employees that are working across teacher excellence, content development, operations, technology, product, business development, and marketing.