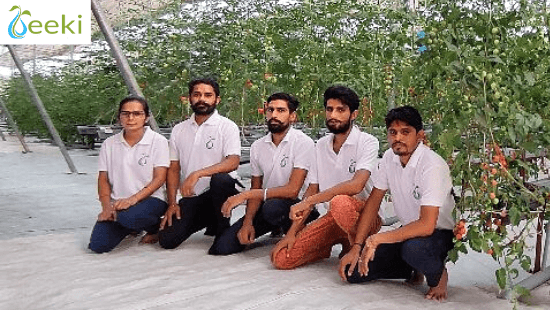 Gurugram-Based Agritech Startup Eekifoods Raises Pre-Series A Funding
Eekifoods, a Gurugram-based Agritech startup, has raised Pre-Series A funding from GSF Accelerator.
The funding round saw participation from existing Eekifoods investors-Sumit Jain (Country Head of BirdEye) and Dipesh Palod.
Naho Shigeta (Founder and CEO of Infobridge Holdings); Shalin Sanjay Shah (Director at Core91 VC), and a Gulf-based Syndicate also participated in the funding round.
As per the startup, it will use the funds for further technology development, scaling operations, and team building.
Founded by Amit Kumar and Abhay Singh (IIT Bombay graduates), Eekifoods is a technology-enabled agritech production startup producing pesticide-free, fresh and nutritious vegetables & fruits throughout the year at the market retail price.
Its proprietary vegetable growing technology has allowed it to reduce the cost of growing by as much as 40 per cent for a variety of Indian fruit-bearing vegetables, as compared to other coco-peat-based hydroponics technologies.
Speaking about the development, Abhay Singh, Eekifoods Co-founder, said,
"We are excited to have the backing of renowned investors like GSF Accelerator at such an early stage, and this funding is a strong validation of our mission at Eekifoods to build the most sustainable agriculture platform in the world."
Currently, Eekifoods has four functional farms in Rajasthan, which are remotely managed and controlled by Eeki's farm IoT.
The agritech startup is looking to set up at least twelve more farms by the end of this financial year and produce 84 metric tons of produce monthly for sale in the NCR and Rajasthan area.
Need legal assistance for your startup? Just contact us.
Follow us and connect with us on Instagram, Facebook, Twitter and LinkedIn.