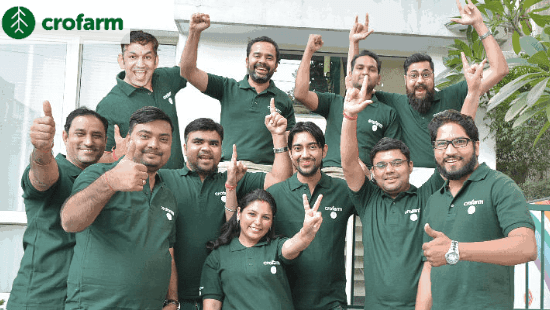 Gurugram Based AgriTech Startup 'Crofarm' Raises $1 Million In Funding, Enters B2B2C Space
Agritech startup Crofarm has raised $1 million in a fresh funding round led by Smile Group.
As reported by Entrackr, according to regulatory filings, Crofarm has raised Rs 14.5 crore since its Rs 3.8 crore bridge round in early January. 
Crofarm has entered business-to-business-to-consumer (B2B2C) space after its four years of operations.
Founded by Varun Khurana and Prashant Jain in 2016, Crofarm is a Gurugram-based agritech startup that aims to make a supply chain that supports farmers and provides businesses with the freshest produce in the most efficient manner.
The startup has launched 'Otipy', a community-based platform. Otipy connects consumers, resellers and farmers for bringing fresh produce to doorstep.
Talking about plans of Crofarm, Varun Khurana (Co-founder and CEO of Crofarm) said,
"Crofarm is targeting the large market with a broken supply chain but a scalable demand led-model. Globally, Chinese e-commerce platform Xingsheng Youxuan has championed the model while the Chilibeli is mirroring the social commerce format with a decent scale."