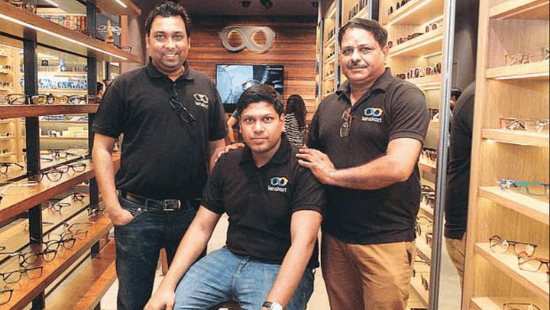 Global Investment Firm KKR Invests $95 Million In Omnichannel Eyewear Startup Lenskart
Lenskart, a Delhi-based omnichannel eyewear startup, has raised $95 million investment from global investment firm KKR via a secondary stake acquisition, the two companies said in a joint statement.
First reported by Economic Times, the entire funding round is worth around $250-300 million, taking Lenskart's valuation to $2.5 billion.
As per the omnichannel eyewear startup, it will use the raised funds for expanding its presence in India, scaling its growing operations overseas, and enhancing its digital offerings.
A press note by investment firm KKR stated as part of the deal, Lenskart's existing investors TPG Growth and TR Capital, who first invested in Lenskart in late 2014), will each divest a portion of their holding in the company.
Lenskart- Revolutionizing The Eyewear Industry In India
Started by Peyush Bansal, Amit Chaudhary, and Sumeet Kapahi, Lenskart is revolutionizing the eyewear industry in India with its rapidly growing omnichannel presence and first of its kind 'home eye check up' service.
Speaking about the development, Peyush Bansal, CEO of Lenskart, said,
"In the next five years, we aspire to have 50 percent of India wearing our specs. Today's announcement is a milestone and a step towards that goal. We are thrilled to welcome KKR as an investor, given their significant experience working with leading global eyewear retailers such as National Vision and 1-800 Contacts as well as technology-focused businesses globally. We look forward to working alongside KKR to elevate Lenskart to its next phase of growth."
The startup had launched in Singapore in 2019. Lenskart claims to serve over 7 million customers annually through its omnichannel presence, which includes 730 stores in 175 cities across the country. 
Need legal assistance for your startup? Just contact us.
Follow us and connect with us on Instagram, Facebook, Twitter and LinkedIn.