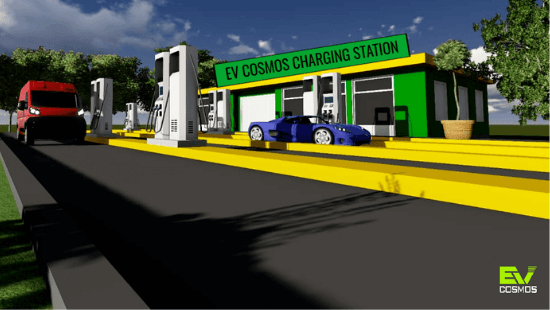 'EV COSMOS' Partners With ChargeNet To Set Up 500 Public EV Charging Stations In India
EV COSMOS India, an electric vehicle charging solution provider firm, has announced its tie-up with ChargeNET.
Focusing on the development and delivery of innovative products and projects in the world of electric energy, EV Cosmos recently signed an MoU with ChargeNET Sri Lanka to work together in the Indian Market.
As per the tie-up, 500 public electric vehicle charging stations will be set up in India.
EV COSMOS is an Electric Vehicle Charging Infrastructure Solution provider across India. The company provides a wide range of EV Chargers which are Indian standard-compliant like the Bharat AC-001 and Bharat DC-001.
On the other hand, chargeNET is an end-to-end solution for electric vehicle charging. It is a unified network that is scalable, efficient and smart, powered by IoT technology.
Talking about the tie-up, Pramod Geetey (MD EV COSMOS India) said,
"We have recently joined hands with ChargeNET', a group company of UK-based CodeGen group with manufacturing facility at Sri Lanka, to provide the best electric vehicle charging infrastructure solutions to Indian customers."
Need legal assistance for your startup? Just contact us.
Follow us and connect with us on Instagram, Facebook, and LinkedIn.