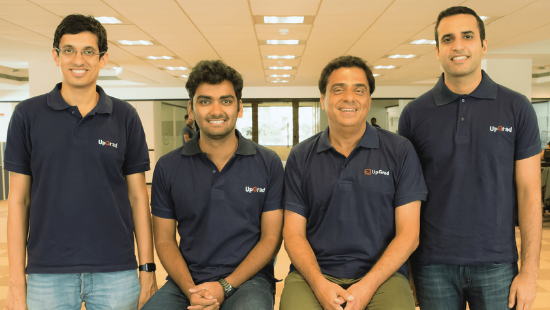 Edtech Startup upGrad Acquires Video-Enabled Learning Solutions Provider Impartus
upGrad, a Mumbai-based edtech startup, has acquired a video-enabled learning solutions provider Impartus.
As part of the deal, the Mumbai-based edtech startup has committed over Rs 150 crore for the buyout and to invest in Impartus' growth.
upGrad stated that with the acquisition of Impartus, it will now be able to strengthen its presence among HigherEd institutions & learners, which is a Rs 560 billion market.
With this deal, Impartus has been integrated into the company and has been rebranded as 'upGrad Campus' and will target HigherEd institutions and college students.
Founded by Amit Mahensaria, Manish Kumar and Alok Choudhary, Impartus is a Bengaluru-based startup that provides innovative video platform, driving better outcomes for the higher education sector. With offices across India, China and Hong Kong, Impartus is looking to close FY22 with around Rs 85 crore revenue. Also, the founders will continue to run and grow the business independently.
Speaking on the development, Amit Mahensaria, CEO at upGrad Campus, said,
"The synergy of Impartus and upGrad will pave the way for augmenting college education by helping learners upskill with new-age courses, thus elevating their candidature for better career prospects."
Impartus has developed a product suite that offers easy, seamless integration to help educators extend learning experiences outside of the classroom and provide contextually relevant content for a diverse body of students globally.
In a short span of seven years, Impartus has successfully onboarded over 280 higherEd institutes, 50,000 teachers, and 6 lakh learners on its platform.
Need legal assistance for your startup? Just contact us.
Follow us and connect with us on Instagram, Facebook, Twitter and LinkedIn.