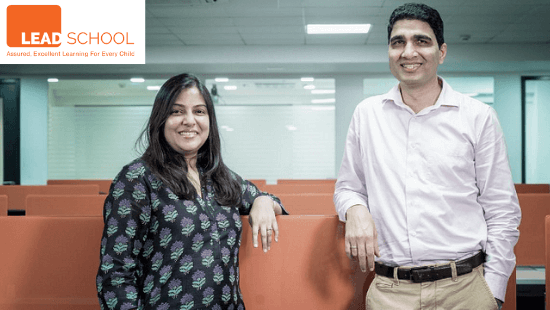 Edtech Startup 'LEAD School' Acquires AI-Powered Gamified Practice Platform 'QuizNext'
LEAD School, an Edtech startup, has acquired QuizNext, which is an AI-powered gamified student assessment and practice platform.
With this acquisition, LEAD School aims at further enhancing its overall product offerings and to help the schools to deliver a complete schooling experience.
Founded by Sumeet Mehta and Smita Deorah in 2012, LEAD School combines technology, curriculum, and pedagogy into an integrated system of teaching and learning to create affordable private schools.
Talking about the acquisition, the company in a statement said,
"Integration of QuizNext will bring new features for schools to serve their assessment needs while building practice habit in students through gamified elements and personalised recommendations."
As per Sumeet Mehta, LEAD Schoo aims to democratise excellent learning by transforming schools in Tier II, III, and IV cities where the majority of India lives. The startup has partnered with 800+ schools with an estimated three lakh-plus students in more than 300 cities in 15 states.
Need legal assistance for your startup? Just contact us.
Follow us and connect with us on Instagram, Facebook, and LinkedIn.