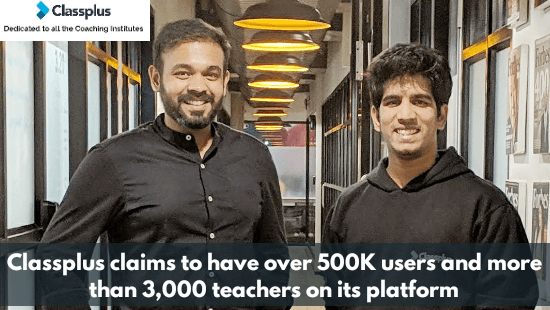 EdTech Startup Classplus Raises Series B Funding
Edtech startup Classplus has raised a fresh Series B funding from RTP Global, Blume Ventures, Surge Ventures, and Strive Ventures.
As per MCA filings accessed by Inc42, the company floated an offer to raise INR 73 Cr ($9.6Mn) on April 16, but the startup has received Rs 62.57 Crore ($8.2 Million) in this round.
The startup has issued 10415 Series B preference shares at a nominal value of INR 100 with a premium of INR 59,975.93 per share.
Founded by Bhaswat Agarwal and Mukul Rustagi in 2018, ClassPlus is a coaching management platform that helps in the digitization of coaching class operations.
This edtech startup claims to have over 500K users and more than 3,000 teachers on its platform. And as lockdown has made students dependent on online classes entirely, the startup has been tying up with coaching classes and providing online tests, lessons, and multimedia content to students.