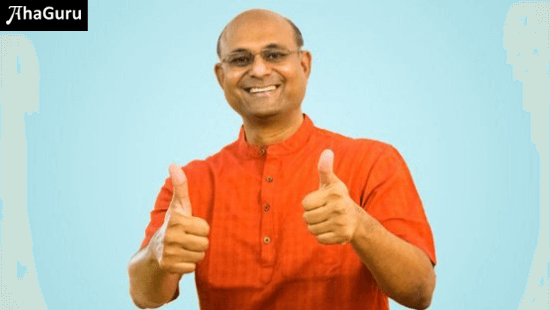 E-Learning Platform 'AhaGuru' Raises Undisclosed Series A Funding
AhaGuru, an e-learning platform, has raised an undisclosed amount of funding. The funding round was led by an investment firm managed by industrialist Anand Mahindra's family office.
As per the startup, it plans to use the funding amount to develop new technology features and online courses for high school students and increase its student base across the country, as well as in the Middle East.
Also, the funds raised in Series A round will help the startup expand its team of expert teachers and mentors, it added.
Started by Balaji Sampath and Gomathi Shanmugasundaram, Ahaguru is changing the way high school students learn science and mathematics, to help the thousands of aspiring engineers and doctors to achieve their dream.
Talking about the funding, Balaji Sampath says this funding will enable the startup to launch new courses to help students with their school and board exams.
Balaji Sampath added,
"We are also working on several new technology features to make the student learning experience richer. We are investing in artificial intelligence to personalise the learning experience for each student. Our predictive learning model identifies student learning patterns and suggests enhancements that improve the success rate of students."
Need legal assistance for your startup? Just contact us.
Follow us and connect with us on Instagram, Facebook, and LinkedIn.