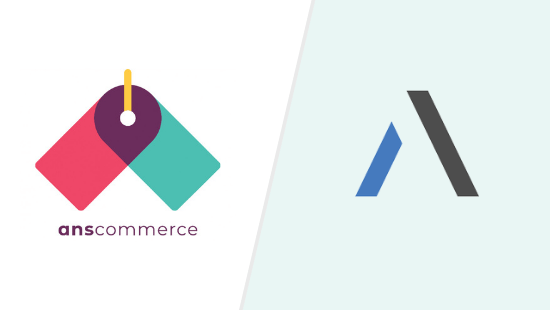 E-commerce Solutions Provider ANS Commerce Acquihires Asterro Technologies
ANS Commerce, a startup providing full-stack e-commerce solutions, has acquihired a software development firm Asterro  Technologies.
As per a statement, Asterro's 25-member team from engineering, product design, QA and HR segments will join the product and technology team of ANS Commerce.
Also, as part of the deal, Ruchir Pahuja (Asterro Technologies Founder) will serve as the product manager for ANS Commerce's proprietary brand store platform Kartify.
Started by Amit Monga, Sushant Puri, Vibhor Sahare and Nakul Singh, ANS Commerce connects brands & retailers to their consumers by providing end-to-end solutions across the e-commerce value chain.
The startup provides solutions like brand web store design & management, performance-based advanced digital marketing solutions, marketplace management across 10+ portals, warehousing, daily fulfilment & logistics capabilities along with advanced CRM, analytics & customer support platform.
Speaking about the development, Sushant Puri, Co-founder and chief executive officer of ANS Commerce, said,
"After gaining good traction on Kartify, we were looking to further strengthen our product and tech team, and that's how Asterro came into the picture. We acqui-hired Asterro because of their ability to offer high-quality tech solutions."
Founded by Ruchir Pahuja in 2012, Asterro is focused on building B2B cloud ERP (enterprise resource planning) products across the web and mobile. Asterro provides solutions for startups and small and medium enterprises (SMEs) across industries such as eCommerce, healthcare, edtech, banking, logistics, and manufacturing.
Need legal assistance for your startup? Just contact us.
Follow us and connect with us on Instagram, Facebook, Twitter and LinkedIn.