Company Registration In Delhi
Company registration requires a lot of paperwork and is time-consuming. For a person non-familiar with legal intricacies, company registration can be intimidating.
You can search on Google and read endlessly about How to register a company, but when the actual registration process starts, the process can appear intimidating.
TheStartupLab | First Choice For Company Registration In Delhi
To make the company registration in Delhi easy for you, TheStartupLab is here to help you.
What used to be a time-consuming and costly process has been made online, easy and affordable by TheStartuplab. Guiding entrepreneurs like you through all the legal work of registering a company, we act as a one-stop solution.
Right from the execution of papers, documentation and processing, the team at TheStartupLab has got you covered.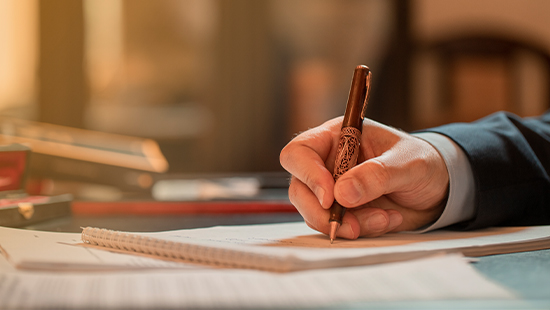 Benefits of Company Registration In Delhi
A registered business name indicates your seriousness to your business and helps in getting the client's trust. Besides, as the government offers some additional benefits to registered businesses, it is advised to register a business to take advantage of government initiatives.
As every business is different, there are numerous company name registration types to choose from. Because of this, entrepreneurs generally get confused, leading them to choose the least suitable business entity for their business.
Therefore just like with any other legal task, numerous considerations are taken into account while choosing the kind of company registration.
Below given are the different types of companies In India. Additionally, common business types are explained below for your understanding.
Types of Companies in India
Public Limited Company
Private Limited Company
Joint-Venture Company
Partnership Firm
One Person Company
Sole Proprietorship
Branch Office
Non-Government Organization (NGO)
It is a type of business entity that has only 'private' ownership. In Private limited companies, there is no required minimum capital.
In contrast to LLPs and OPCs, private limited companies enjoy a variety of choices for raising money through bank loans, angel investors, and venture capitalists.
Documents Required for Private Limited Company Registration
ID proof (Directors)
Address proof
Residence proof
Notarized rental agreement
NOC from the property owner
A copy of the sale deed or property deed (for an owned property)
OPC Registration in India can be obtained under the Companies Act 2013 with just one single member and one Director, which can also be the same person.
Any individual, who may be a resident or Non-resident Indian, can register an OPC in India.
Documents Required for OPC Registration
Identity proof of Directors and Shareholders
For Indian nationals, PAN Card is mandatory
For Foreign Nationals, a Passport is mandatory
Proof of nationality for Foreign Nationals
Proof of Identity (Voter ID/Passport/Driving License) (anyone)
2 Passport size photos.
Address proof of Directors and Shareholder
• Bank statement/Electricity/Telephone/Mobile bill) (not older than two months) (any one)
Proof of Registered office
Conveyance/ Lease deed/Rent Agreement etc. along with rent receipts (anyone)
Copy of the utility bills (Telephone/Gas/Electricity bill) (not older than two months) (anyone)
NOC from Landlord
Limited Liability Partnership
LLP is an alternative corporate business form and a hybrid between a company and a partnership. Limited Liability Partnership gives the benefits of limited liability of a company and the flexibility of a partnership. Here, each business partner has limited liability.
Documents Required For LLP Registration
PAN Card/ ID Proof of the Partners
Photograph
Designated Partner Identification Number (DPIN)
Digital Signature Certificate (DSC)
Address Proof of the partners
Residence Proof of Partners
Proof of Registered Office Address
Passport (in case of Foreign Nationals/ NRIs)
Choose TheStartupLab For Company Registration In Delhi
Working with Chartered Accountants, Company Secretaries & MBAs under one roof, TheStartupLab offers transparent pricing and works with a defined timeline.
Our legal services are best suited for startups & businesses looking for investors, businesses with multiple co-founders, and also for entrepreneurs looking for better tax planning and ESOP Structures.
Our team adheres to all the rules and regulations while conducting the registration process. So, contact TheStartupLab and give us a chance to serve you in adding a legal structure to your business.